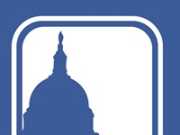 The American Bankruptcy Institute (ABI) and the Delaware State Bar Association are partnering once again to present the Delaware "Views from the Bankruptcy Bench" program on Sept. 13. Featuring the perspectives of judges of the Delaware bankruptcy bench and leading bankruptcy practitioners, the program will take place at the historic Hotel du Pont in downtown Wilmington.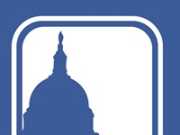 ABI's popular 25th Annual Southwest Bankruptcy Conference will be held Sept. 7-9 at the iconic Hotel del Coronado in Coronado, Calif. An outstanding faculty of leading judges, noted academics and prominent industry professionals will present sessions on a variety of topics for both consumer and business practitioners.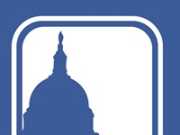 Me Featuring eight bankruptcy judges and many nationally recognized insolvency professionals, the 2017 Midwest Regional Bankruptcy Seminar will take place on August 23-24 at The Westin Cincinnati. Attendees have the opportunity to earn up to 13.5 hours of CLE (including 2 hours of ethics) while hearing the latest information from experts on a variety of key industry issues. Providing both a consumer and business track for program sessions, the Seminar also features a special reduced registration rate for consumer practitioners.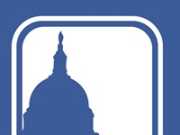 Eight bankruptcy judges and more than 300 attendees will gather to discuss the latest bankruptcy topics at ABI's 22nd Annual Southeast Bankruptcy Workshop on July 27-30 at The Westin Hilton Head Island Resort & Spa at Hilton Head Island, S.C. The workshop brings together the region's top insolvency professionals for four days of intense learning and networking. A faculty of outstanding judges, academics and practitioners will present workshops on the hottest topics of the day, including separate tracks for business, consumer and new practitioners.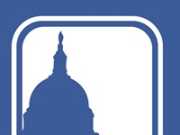 Puerto Rico's financial crisis, cross-border issues, Energy Future Holdings and health care and education will be among the many topics presented at the 2017 New York City Bankruptcy Conference, being held May 18 at the New York Hilton in Midtown Manhattan.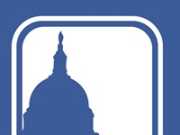 Former Senator and U.S. Energy Secretary Spencer Abraham will be providing the luncheon keynote at the Annual Spring Meeting on Friday, April 21. Currently a principal in the Washington, D.C., office of Blank Rome Government Relations LLC, Abraham served for four years as Secretary of Energy for under President George W. Bush, and six years as a U.S. Senator.
The American Bankruptcy Institute's (ABI) 35th Annual Spring Meeting is set to take place April 20-23 at the Marriott Marquis in Washington, D.C. ABI's largest annual conference features timely concurrent sessions tailored for practitioners in both large and small commercial cases, as well as consumer bankruptcy. The conference will feature the 21st Annual Great Debates, which will look at third-party litigation financing, good-faith transferee defenses and cases before the Supreme Court.
Leading bankruptcy professionals and dealmakers will converge at "VALCON 2017: Emerging Valuation Issues in Bankruptcy and Beyond," taking place at the Four Seasons Hotel in Las Vegas March 1-3, 2017. Sponsored by the American Bankruptcy Institute, the Association of Insolvency & Restructuring Advisors and the University of Texas School of Law, the conference will feature up to 14.5/15.5 hours of CLE/CPE credit, including 1 hour of ethics, with the opportunity to take part in special valuation fundamentals and technical valuation breakout program tracks.
As construction contractors can be exposed to preference actions in a municipal bankruptcy, an article in the September ABI Journal explores potential defense strategies for contractors and why a legislative fix might be required to complete necessary infrastructure projects in financially distressed cities. "Municipalities need the expertise of the construction industry to repair their infrastructures, but the Detroit bankruptcy was a rude awakening for the construction industry," Lisa S. Gretchko and Mark A