Home
Authors
Posts by U.S. Department of Commerce
U.S. Department of Commerce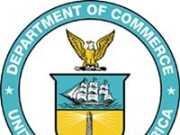 Today in the Federal Register, the Department of Commerce is requesting input on the use of American-made materials in construction and maintenance of American pipelines. President Trump has issued a clear call for American pipelines to be made with American steel, and it is critical that industry, including pipeline owners, operators, manufacturers, distributors, and their suppliers, provide guidance.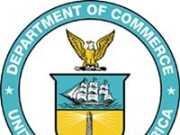 Secretary of Commerce Wilbur L. Ross, Jr. is asking for input from American manufacturers to learn about the unnecessary burdens manufacturers face from federal permitting and regulatory requirements.
U.S. Secretary of Commerce Penny Pritzker announced the appointment of 34 members to the Renewable Energy and Energy Efficiency Advisory Committee (REEEAC). Initially established in 2010, the REEEAC is comprised of senior-level private-sector representatives that advise the Secretary of Commerce on the development and administration of programs and policies to expand the export competitiveness of U.S. renewable energy and energy efficiency products and services.