Home
Authors
Posts by Mercy Housing
Mercy Housing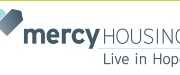 Mercy Housing, the largest affordable housing nonprofit in the country, announced today that it has upgraded six of its California properties with efficiency measures that will reduce the amount of energy and water consumed in the buildings. The upgrades were supported by Mercy Housing's Green Hope sustainability program, designed to reduce consumption of natural resources, reduce waste, and create healthier living environments with no reduction in quality of service to the resi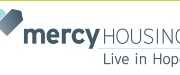 Thanks to the BCER Group and Wish for Wheels, two Colorado organizations, dozens of children living at Parkside Apartments in Denver, Colorado now have bikes! On August 11, 2017, BCER Engineering, a Colorado-based engineering firm, partnered with Wish for Wheels, a nonprofit that gives bikes to kids from low-income families, to build 25 bikes for the children living at Parkside Apartments, a Mercy Housing community in Denver, Colorado.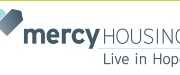 Mercy Housing Lakefront announced today that it will begin accepting applications on September 5, 2017 for River Station Senior Apartments, a 70-unit affordable housing development in Kankakee designed for low-to-moderate-income seniors. Part of a broad community revitalization strategy in a key area of downtown Kankakee, the project is a collaboration between Mercy Housing Lakefront, the Kankakee County Housing Authority (KCHA), Presence St. Mary's Hospital and the City of Kankakee.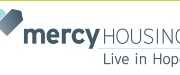 As Congress grapples with the future of healthcare, politicians, advocates, and others would do well to take a page from a recent report published by Mercy Housing and the Low Income Investment Fund (LIIF), titled "Innovative Models In Health and Housing."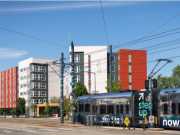 Mercy Housing Northwest (MHNW), a non-profit affordable housing provider, announces the grand opening of its newest property, Mercy Othello Plaza, on Saturday, July 8, 2017 at 11:00 AM. Special guests presiding over the ribbon cutting ceremony include Dep. Mayor Hyeok Kim, County Executive Dow Constantine, Wayne Lau of Rainier Valley Community Development Fund and Mona Lee of Othello Park Alliance. Together with Mercy Housing board and staff, they are joined by new residents of Mercy Othello Plaza, partners/funders and members of the Othello neighborhood.
Simpson Housing® LLLP today announced that it is celebrating the 10-year anniversary of its flagship national corporate volunteerism initiative, "Simpson's YOU Make a Difference," through a massive volunteer effort.