Home
Authors
Posts by NCSHA
NCSHA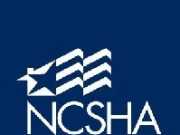 The Department of Housing and Urban Development (HUD) last week held a housing forum, "A New Era of Homeownership," to mark the beginning of National Homeownership Month, as declared by President Trump in May. The social and financial benefits of homeownership for Americans and the economy was a common thread throughout the entire forum
Earlier today, the Federal Housing Finance Agency (FHFA) announced that it would extend the comment period for public input regarding Fannie Mae and Freddie Mac pilot initiatives that promote financing for manufactured housing loans titled as personal property, or chattel loans. The extension moves the deadline for public input from February 17, 2017 to March 21, 2017.
On January 24, HUD published interim guidance on how states should comply with the Affirmatively Furthering Fair Housing (AFFH) rule until HUD finalizes the state Assessment of Fair Housing (AFH) Tool. HUD also provided an update on its efforts to finalize the state Assessment Tool and the other assessment tools it is developing for other HUD program participants.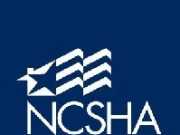 Earlier today, HUD Secretary-Designate Dr. Ben Carson appeared before the Senate Banking Committee for his nomination hearing. He released this statement, commenting on the strong connection between housing and health, stressing the importance of deregulation, praising homeownership, and supporting continued efforts to tackle homelessness
The Federal Housing Finance Agency (FHFA) yesterday released its final "Duty to Serve" rule requiring the Government Sponsored Enterprises (GSEs) Fannie Mae and Freddie Mac to support lending for housing for low-income families in three underserved segments of the housing finance market: manufactured housing, affordable housing preservation, and rural areas. The rule fulfills a statutory mandate placed on the GSEs by the Housing and Economic Recovery Act of 2008.
President-elect Donald Trump's transition team announced this morning that he has selected Dr. Ben Carson to be his Administration's Secretary of the Department of Housing and Urban Development (HUD). Carson is former Republican candidate for President and served as the director of pediatric neurosurgery at Johns Hopkins Hospital in Maryland from 1984 until his retirement in 2013.
On November 16, HUD published in the Federal Register a final rule regarding the use of small area fair market rents (SAFMR) in certain metropolitan areas, and replacing HUD's existing 50th percentile fair market rent (FMR) policy for the Housing Choice Voucher (voucher) program. SAFMRs reflect rent standards in zip code areas while traditional FMRs reflect a single rent standard for an entire metropolitan region.
The Federal Housing Finance Agency (FHFA) announced November 23 that the maximum conforming loan limits for mortgages obtained by Fannie Mae and Freddie Mac will increase in 2017. This is the first time FHFA has increased the conforming loan limit since 2006.
On November 16, HUD published in the Federal Register the final rule implementing housing provisions under the Violence Against Women Reauthorization Act of 2013 (VAWA) as it applies to HUD programs. The rule codifies VAWA core protections across covered HUD programs to ensure individuals are not denied assistance, evicted, or have their assistance terminated because of their status as victims of domestic violence, dating violence, sexual assault and stalking, or for being affiliated with a victim
Earlier today, HUD released its 2016 Annual Report to Congress on the financial status of the Federal Housing Administration's (FHA) Mutual Mortgage Insurance Fund (MMIF). The report finds that the value of the MMIF, which funds FHA's single-family homeownership and reverse mortgage loans, grew by $3.8 billion to $27.6 billion in fiscal year (FY) 2016, its fourth consecutive annual increase.
NCSHA submitted comments to HUD on the second iteration of the proposed Affirmatively Furthering Fair Housing (AFFH) Assessment Tool for States and Insular Areas, which HUD released for a 30-day comment period in late September. HUD initially published the proposed state assessment tool in March for a 60-day comment period, then revised the tool based on the comments it received, including those NCSHA provided in May.
On October 25, IRS published Revenue Procedure 2016-55, which outlines the inflation adjustments for nearly 50 federal tax provisions, including the amount of Low Income Housing Tax Credit (Housing Credit) authority and Private Activity Bond (PAB) authority each state will receive.
HUD issued a notice in the Federal Register October 4 requesting public comments on a proposed requirement for owners of HUD-funded multifamily housing to implement energy benchmarking in their properties, consistent with the President's Climate Action Plan and other Administration and HUD initiatives to improve energy efficiency in HUD-assisted properties.
Earlier today, the Senate Appropriations Subcommittee on Transportation, Housing and Urban Development (THUD) held a hearing titled "Housing Vulnerable Families and Individuals: Is There A Better Way?" to explore the efficacy of place-based rental assistance, including public housing and project-based rental assistance (PBRA), and whether Congress should replace these programs with tenant-based Section 8 Housing Choice Vouchers (vouchers).