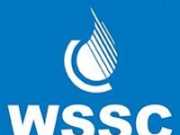 WSSC has calculated the total volume of the two sanitary sewer overflows (SSOs) caused by excessive rain in Prince George's County. The first SSO occurred at WSSC's Broad Creek Wastewater Pumping Station at 10315 Livingston Road, Ft. Washington, Md., and began at 7:48 a.m. Sunday and ended at 1:20 p.m. Sunday.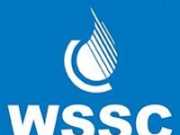 Following work to identify and mark all underground utilities, WSSC will begin to mobilize heavy equipment along US 29 (Colesville Road) in Silver Spring on Monday, September 18, weather permitting. Crews will begin excavating near the intersection of MD 97 (Georgia Avenue) and Colesville Road, moving north towards I-495 (Capital Beltway).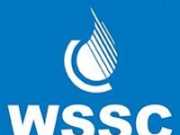 WSSC General Manager and CEO Carla A. Reid will join Potomac Water Filtration Plant officials, water quality experts and local county health representatives TODAY to detail the cause of discolored water currently impacting WSSC customers. The event also will serve to reassure the public that the water is safe -- this is an aesthetic issue and not a public health issue.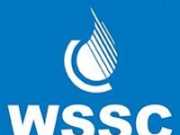 WSSC commissioners today approved two construction contracts totaling $7 million to improve drinking water infrastructure in Montgomery and Prince George's counties. These contracts underscore WSSC's clean water mission by replacing aging water mains in the Beltsville area of Prince George's County and installing a new elevated water storage tank in the Clarksburg area of Montgomery County.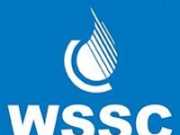 WSSC Commissioners today approved three contracts totaling $149.5 million to repair and replace aging infrastructure and meet future water supply demands for Montgomery and Prince George's County residents.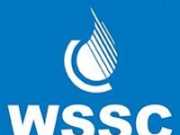 WSSC crews continue their around-the-clock repairs to a ruptured pressurized sewer main at the Piscataway Wastewater Treatment Plant in Accokeek. An important milestone in the complicated containment and repair process was reached early this morning as crews finished installing a second set of temporary pumps and bypass pipes, allowing all wastewater to bypass the break and be safely pumped into the plant for treatment. Additionally, the temporary piping to the plant means no wastewater is being pumped into the on-site retention basins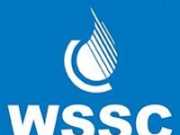 Working around the clock last night following the rupture of a pressurized sewer main yesterday afternoon, WSSC crews have contained the wastewater overflow at the Piscataway Wastewater Treatment Plant on Farmington Road in Accokeek