After the housing crisis of 2008, listing and selling prices sank around the country. Some homeowners lost tens of thousands in the value of their homes. Slowly, the real estate market has rebounded, and prices have reached pre-recession levels in many markets. Some have even exceeded pre-recession levels.
The Property Casualty Insurers Association of America (PCI) today sponsored a policy briefing entitled "Does One Size Fit All? A Policy Discussion on Insurance, Regulation, and the American Economy" on Capitol Hill, where House Financial Services Committee members and industry experts discussed the potential effects of international standard setting on United States' current state-based regulatory structure.
Consumers Energy is inspecting nearly 300 miles of natural gas pipeline this year to proactively seek and repair imperfections that could compromise the integrity of those lines and potentially affect their operation.
HomeUnion an online, real-estate investment management firm enabling value investing in single-family rental (SFR) properties announced today that it has added Atlanta, Ga.; Davenport, Iowa/Ill.; Huntsville, Ala.; Jacksonville, Fla., and, Orlando, Fla., to its list of active investment markets. Investors can now find and purchase pre-vetted, SFR investment properties in these markets on the company's secure website
In a recent survey conducted by the National Institute of Building Sciences (NIBS) Off-Site Construction Council (OSCC), 93 percent of respondents in the architect, engineer, contractor and owner fields indicated that they had implemented some form of offsite construction process in the past twelve months. However, up to this point, there has not been a focus on this expanding sector of the building industry.
High school and college students in New Jersey are helping a family rebuild their home damaged by Hurricane Sandy thanks to a grant from State Farm. Celebrating the success of this project and 35 previously funded projects, State Farm and Habitat for Humanity are pleased to announce a partnership renewal that will continue to engage youth in affordable housing efforts across the country.
American Realty Advisors and Vulcan Real Estate today announced Vulcan's sale of 2201 Westlake Avenue, a fully-leased best-of-class office/retail property in the heart of South Lake Union, to American. The building is currently leased to high-profile office and retail tenants, including Amazon and global health innovator, PATH. Located at the corner of Westlake Avenue and Denny Way, 2201 Westlake is a 12-story 317,000 square-foot LEED Gold certified high-rise building developed by Vulcan in 2009.
Watson Realty Corp. is pleased to announce the merger of Dan Jones & Associates with Watson Realty Corp., effective July 1, 2015. Dan Jones & Associates has been one of the leading real estate and property management firms in Jacksonville since 1970, focusing in north Jacksonville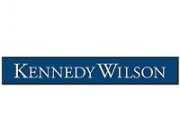 BEVERLY HILLS, CA - March 15, 2013 - (RealEstateRama) -- International real estate investment and services firm, Kennedy-Wilson Holdings, Inc. (NYSE: KW) ("Kennedy Wilson" or the "Company") today announced the pricing of its underwritten public offering of 9,000,000 shares of its common stock at a public offering price of $15.70 per share. The Company expects the net proceeds from the offering to be approximately $133.8 million, after deducting underwriting discounts and commissions and estimated offering expenses payable by the Company.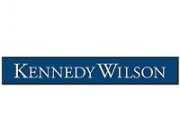 BEVERLY HILLS, CA - January 17, 2012 - (RealEstateRama) -- International real estate investment and services firm Kennedy Wilson (NYSE: KW) today announced that the company and one of its investment partners acquired a portfolio of 29 U.K. real estate assets for approximately £63 million ($101 million) out of a CMBS pool of assets. Kennedy Wilson invested $21 million of equity in the transaction. The properties were purchased on an all cash basis.