WASHINGTON – (RealEstateRama) — U.S. Secretary of the Interior Ryan Zinke and Rifle, Colorado, native Deputy Secretary David Bernhardt announced the Department will distribute approximately $18 million to the State of Colorado after nearly a decade of the funds being withheld by the Federal government.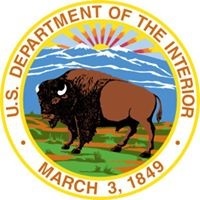 The funding comes from oil and gas lease revenues generated in Garfield, Rio Blanco, Moffat, and Mesa Counties, that were collected through 2008. The funds were collected to clean up the former Anvil Points Federal oil shale research site. The money allocated is excess funding that was never needed for cleanup purposes and was not returned to the local communities. U.S. Senators Cory Gardner (R-CO), Michael Bennet (D-CO), and Congressman Scott Tipton (R-CO) all applauded the announcement for Colorado. The Senators had been working with the Secretary and Deputy Secretary on this issue since their confirmation interviews.
"The Anvil Points energy payments are now where they belong, with the people of Colorado," said Secretary Zinke. "Rural counties across the west have a unique relationship with the federal government because their economic livelihood is tied to the federal lands that surround the towns. Communities rely on the revenue the local land produces for everything from firefighting to building roads and supporting schools. This is money that belongs to the communities, and I was happy that we could deliver on this promise today."
"The people of Colorado had to wait far too long before some common sense broke the bureaucratic stonewalling and got them their money," said Interior Deputy Secretary David Bernhardt. "The Senators brought this issue to my and Secretary Zinke's attention in the early days of our confirmation process, and after working with multiple Departments across the Federal government, we did what was right."
"Today's announcement is great news for Western Colorado," Gardner said. "Since his confirmation process, I've worked closely with Secretary Zinke urging Interior to release the funding, and I appreciate the Secretary and the department for coming through with what will be millions of dollars for these Colorado communities. This is their money – not the federal government's, and each county can now use this funding for how they think is best for their region."
"Colorado communities waited far too long for the government to release these revenues, and we are glad they will finally receive what is rightfully theirs," Bennet said. "I've been working toward this outcome since arriving in the Senate in 2009. Now that Secretary Zinke said 'the check is in the mail,' millions of dollars can be put to use by communities on the Western Slope."
"I have worked for several years to ensure that royalty payments from the Anvil Points oil shale and research facility are returned to Northwest Colorado. Secretary Zinke's announcement during today's Senate Energy and Natural Resources Committee hearing signals the end to a very long process, and I could not be more thrilled," Tipton said. "This money rightfully belongs to Northwest Colorado, and I am thankful for Secretary Zinke and Deputy Secretary Bernhardt's leadership on this matter. I look forward to seeing the state disperse the funds to Garfield, Mesa, Moffat and Rio Blanco Counties, so local leaders can dedicate resources to enhancing their communities and improving the lives of all who live there."
Secretary Zinke has prioritized improving relationships with Local and State governments. In November 2017, Secretary Zinke secured $20 million for Oregon and in September 2017 announced $4 million for North Carolina.
Contacts: