Norton to Speak at Navy Yard Apartments Opening
WASHINGTON, D.C. – (RealEstateRama) – Congresswoman Eleanor Holmes Norton (D-DC) will speak at a ribbon cutting for the Guild apartment building in Navy Yard tomorrow, September 26th, at 11:15 a.m.  The Guild apartment complex is the most recent building completed in the revitalized Navy Yard neighborhood, which is a key mixed-use development project in the Capital Riverfront neighborhood, authorized by Norton's bill, the Southeast Federal Center Public-Private Development Act of 2000 (Public Law 106–407).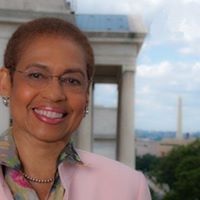 Norton wrote this unique legislation, launching a new direction in federal land use to benefit the District, as well as the federal government, which allowed private-sector development of federal land for the first time.  She has since spread a similar approach to several areas across the District, including the Wharf and NoMa, which are providing new revenue, jobs, and economic development for the District.
"The Southeast redevelopment project, now called the Capital Riverfront, has been a boon to local businesses, residents and the District itself," Norton said.  "New housing, jobs, and amenities at the Capital Riverfront continues to transform the District with the Guild apartments as the latest example at Navy Yard."
WHAT: Congresswoman Norton speaks at the Guild ribbon cutting
WHEN: Tomorrow, September 26th at 11:15 AM
WHERE: The Guild, 1346 4th Street SE, Washington, DC
###