Dallas is attracting significant attention from foreign and domestic retail investors alike for several reasons. Cap rates continue to compress, big box spaces are experiencing steady absorption, occupancy is at an all-time high of 94.6 percent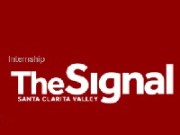 The hottest spot of local real estate, at the Santa Clarita Valley's busiest intersection, went on the market Wednesday in a rare listing of more than 12 acres for mixed residential and commercial use in the heart of the city where a Kmart once stood.
Landlords are backfilling vacant big-box spaces with multiple discount retailers, while Amazon explores growth in brick and mortar to complement their digital presence, says Hanley Investment Group's Bill Asher.
There was a time not too long ago when gyms and exercise studios were less than welcome at many of the nation's premier retail destinations. My, how the times have changed. While parking, exclusive-use clauses and co-tenancy can still be tricky
Interest in the property type is gaining, and for good reason, says Jeff Lefko of Hanley Investment Group. Investor demand for service-based, internet-resistant retail has created a new class of net lease investments: car washes.
The threat of digital obsolescence has left the convenience store category untouched and investors should take note, says Hanley Investment Group's Jeremy McChesney. What retailer sells the most USA Today newspapers, cold single-serve beer
Hanley Investment Group (HIG) has arranged the sale of a new single-tenant Raising Cane's Chicken Fingers restaurant in La Habra, California, for $3.96 million. The sale achieved $1,222 per square foot and a 4.04% cap rate, an all-time record-low cap rate in the U.S. for this brand, according to CoStar.
Shopping center investor favorites such as Westlake Village include daily needs, Internet-resistant or service-based retailers with long-term leases to national and regional credit tenants.
Investors' willingness to seek comparable investment opportunities in secondary or tertiary markets across the country to meet their investment requirements grew in 2017, HIG's Ed Hanley tells GlobeSt.com.