Consumer tastes may be shifting to healthier fare with organic, sustainable and farm-to-table choices, but the flavor of the month for 1031 exchange investors remains firmly focused on quick service staples that include the likes of McDonald's, KFC and Dunkin Donuts.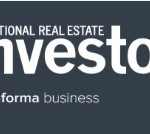 The net lease quick service restaurant (QSR) investment sales market continues to do well, because it fits everyone's favorite buzz word of the moment—e-commerce resistant, says Randy Blankstein, president of The Boulder Group, a net lease real estate consulting firm. "QSRs are more popular now than five or 10 years ago when people viewed them as specialized properties," he says. There is abundant capital chasing top brands, such as McDonald's, Chick-fil-A and Chipotle, "A" credit brands and top locations that sell quickly.
"As you get a little bit further down the list of smaller franchisees and secondary and tertiary markets, and smaller brands, demand gets a little lighter. But overall, the sector is fairly healthy," says Blankstein. During the first half of 2018, QSR transactions surpassed $1 billion, an increase of more than 10 percent year-over-year, according to The Boulder Group.
That buyer demand is keeping pressure on cap rates. Bap rates on all QSRs declined a slim 6 basis points to 5.5 percent in the second quarter and dipped 11 basis points to 5.24 percent for corporate leased QSR properties, according to The Boulder Group.
More info at National Real Estate Investor:
1031 Buyers Retain a Strong Appetite for Fast Food