WASHINGTON, D.C. – (RealEstateRama) — Real estate brokers understand the importance of learning best practices regarding management and entrepreneurial skills and gaining valuable real estate insights that can make their brokerages more successful. For this reason, the National Association of Realtors® is inviting brokers from across the country to attend the 2017 Realtor® Broker Summit in San Diego at the exclusive Fairmont Grand Del Mar resort.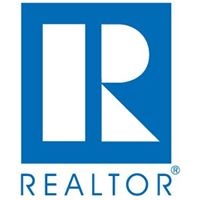 This year, industry panel sessions, inspiring keynotes and economic and market forecasts are on the agenda as attendees meet to share insights and strategies to advance their brokerages.
Former Tesla, Apple and GAP Inc. executive George Blankenship will address attendees as the summit's 2017 keynote speaker. Blankenship brings 30 years of experience in international strategy, retail and real estate. As vice president of real estate at Apple, he formulated and executed one of the most triumphant retail growth strategies in history and is widely recognized as the architect of Apple's brand-building retail method. Blankenship will be speaking on business innovation and transforming companies from status quo market contenders to forward-thinking, dynamic companies of the future.
The second day of the summit will feature an exclusive interview with beach volleyball Olympic champion Kerri Walsh-Jennings. Walsh-Jennings, a five-time Olympian, will discuss her continued drive for success and setting new goals, overcoming obstacles, partnering with a former rival, and how success in sports translates to success in business.
"The Realtor® Broker Summits continue the ongoing dialogue with our broker members to ensure they have the insights they need to be effective in today's market. The inspirational keynote speakers, market experts and valuable peer-to-peer networking opportunities provide a forum focused on timely issues and trends affecting brokers and their businesses," said NAR President William E. Brown, a Realtor® from Alamo, California and founder of Investment Properties, a division of his family real estate business.
The 2017 summit will take place February 14-15, 2017. The event's focus will also include legal and risk management, growth strategies, technology game changers, economic updates, crisis management and a bipartisan assessment of the new White House administration.
Registration for the 2017 Realtor® Broker Summit is now open at www.nar.realtor/brokersummit.
The National Association of Realtors®, "The Voice for Real Estate," is America's largest trade association, representing over 1.1 million members involved in all aspects of the residential and commercial real estate industries.
MEDIA CONTACT: COLE HENRY / 202-383-1290