WASHINGTON – (RealEstateRama) — The House Committee on Natural Resources passed H.R. 3281 (Rep. Doug Lamborn, R-CO), the "Reclamation Title Transfer and Non-Federal Infrastructure Incentivization Act," and H.R. 2371 (Rep. Paul Gosar, R-AZ), the "Western Area Power Administration Transparency Act."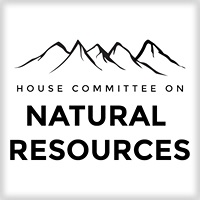 H.R. 3281 streamlines the process of transferring select Bureau of Reclamation projects or facilities to local water users in order to incentivize new non-federal investment in water infrastructure and afford more efficient management of water and water-related facilities.
"Transferring these low hanging fruit facilities is often a win-win allowing water districts to leverage non-federal financing through ownership equity while also decreasing federal liability. This legislation creates an optional process that can be used to help expedite the transfer of these easy projects through a streamlined administrative process while still maintaining important oversight. Prior title transfers have proven that local water users can do a better job managing something they own than when it is on the federal ledger," Subcommittee on Water, Power and Oceans Chairman Lamborn said. "My bill creates a solution to a problem that the current Administration and Democrats have identified and puts certainty into the title transfer process without weakening environmental protections or congressional oversight."
H.R. 2371 establishes a pilot project to increase the transparency of the Western Area Power Administration's (WAPA) costs, rates, and other financial and operational dealings for utility ratepayers and taxpayers.
"Customers and Congress have been pushing for years for increased transparency of WAPA's costs and rates. These reforms are desperately needed as auditors discovered nearly 12,000 questionable purchases totaling nearly $7 million in a two-year period alone. One of the agency's customers recently told me it's like WAPA has a credit card without a limit and we can't see the statement," Subcommittee on Energy and Mineral Resources Chairman Gosar said. "Customers have gone so far as to offer to pay for the transparency costs sought by this bill as long as they know exactly where their money is being spent. Sunshine on expenditures and increased transparency is good for any federal agency and I am thrilled to see the Western Area Power Administration Transparency Act pass the Committee with unanimous bipartisan support."
Click here to learn more about H.R. 2199.