WASHINGTON – (RealEstateRama) — The House Committee on Natural Resources passed H.R. 210. Introduced by Rep. Don Young (R-AK), the "Native American Energy Act" addresses the federal government's overregulation of Indian lands to promote energy development by Indian tribes and Alaska Native Corporations.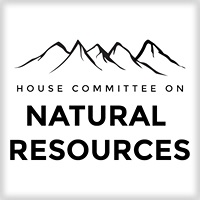 "The Native American Energy Act is critically important to Alaska Natives and American Indians because it levels the playing field for responsible resource development, an essential step towards self-determination," said Rep. Young. "The bill contains a number of policy improvements to reduce the hurdles and obstacles for energy and resource development imposed by the federal government, while empowering Native communities to better manage and develop their lands. This legislation contains important permitting and Judicial review provisions for tribes and Alaska Native Corporations that work to eliminate attacks by outside special interest groups. Overall, this bill is based on the principle that Native communities, not the federal government or special interests, are the best stewards of Native lands. I'm encouraged by the strong support my legislation has received from tribes and Native organizations throughout the country and thank Chairman Bishop for making this issue a top priority."
"This bill turns the page on the federal government's culture of paternalism and empowers Indian tribes and Alaska Natives to develop their own natural resources. Thankfully, as this bill moves through the legislative process, less time will need to be spent educating the executive branch on the virtues of responsible energy development, and more can be spent finalizing this package with the Senate. I thank Rep. Don Young for his continued leadership on this issue and look forward advancing this bill through the House and to the President's desk." Chairman Rob Bishop (R-UT) stated.

Click here to view full markup action.