The latest report from The Boulder Group attributes rising cap rates in part to a drop in the average remaining lease term at some stores. Meanwhile, institutional investors continue to lose interest in the sector, which nonetheless remains healthy.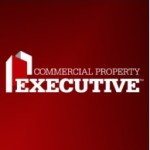 Average cap rates in the net lease market's dollar store sector increased by 35 basis points year-over-year, to 7.10 percent, according to the second-quarter Net Lease Dollar Store Report from The Boulder Group.
The report focuses on free-standing Dollar General, Family Dollar and Dollar Tree stores. The three chains total about 29,600 stores across the country.
More info at Commercial Property Executive:
Dollar Stores See Rising Cap Rates