(PHILADELPHIA – November 6, 2017) – (RealEstateRama) — The U.S. Environmental Protection Agency announced today that the Virginia Department of Environmental Quality has received EPA's "Excellence in State Engagement Supporting Reuse Award" for the agency's achievements at three Superfund National Priority List sites.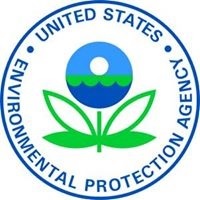 "This prestigious award demonstrates EPA's appreciation for the work achieved by our state partners in Virginia," said EPA Mid-Atlantic Regional Administrator Cosmo Servidio. "The Virginia Department of Environmental Quality has successfully enhanced the quality of life in Virginia communities through its commitment to protecting the environment and enriching its neighborhoods."
EPA created the award to recognize state partners whose work supporting the reuse of Superfund sites has led to lasting benefits that enhance community quality of life and ensure the long-term protectiveness of site remedies and stewardship of the environment.
This award recognizes the work at three sites in particular at which the Virginia DEQ produced outstanding results in site reuse.  These sites are the Avtex Fibers, Inc. Site in Front Royal; the Chisman Creek Site in York County, and the Dixie Caverns County Landfill Site in Salem.  The site reuses are diverse and include recreational facilities, community parks, business parks, a new police station, a driver training center, and a wildlife preserve.
More information about this award can be found on EPA's website at: https://www.epa.gov/superfund-redevelopment-initiative/state-excellence-supporting-reuse-award
Contact Information:
Roy Seneca (
)
215-814-5567