WASHINGTON, D.C. (August 4, 2017) – (RealEstateRama) — Fort Myers, Florida – Acting United States Attorney W. Stephen Muldrow announces that Twaski Jackson (38, Lee County) today pleaded guilty to a two count information charging him with stealing and embezzling thousands of dollars from the City of Fort Myers Housing Authority and the Lee County Housing Authority. Both agencies receive federal funds to further their mission of providing affordable housing to low income families. Jackson faces a maximum penalty of 10 years in federal prison for each count. A sentencing date has not yet been set.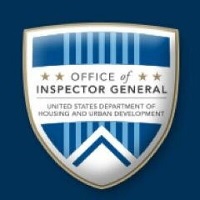 According to the plea agreement, Jackson served as the Director of Client Services for both housing authorities from 2012 until 2016. As part of his position, he had the authority to approve credit card disbursements and checks written on behalf of the agencies. Jackson used that authority to approve expenditures that benefited himself and his friends. Various personal charges were made, including payments of his own college tuition and personal trips. He also improperly paid a "vendor" (actually Jackson's friend) who performed no services for the agencies, without authorization. The two then split the money.
Over a three-year period, Jackson bilked the agencies for over $86,000. Jackson's plea agreement requires him to forfeit the proceeds of his crime and to repay his victims.
This case was investigated by the U.S. Department of Housing and Urban Development. It is being prosecuted by Assistant United States Attorney Michael V. Leeman.
CONTACT: WILLIAM DANIELS
(813) 274-6388
WWW.JUSTICE.GOV/USAO-MDFL