WASHINGTON, D.C., June 9, 2017 –- (RealEstateRama) — The Subcommittee on Water, Power and Oceans held a legislative hearing on two bills to lessen the costs of federal water and power infrastructure to American ratepayers.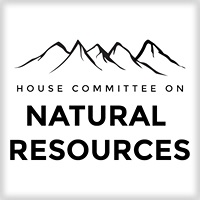 H.R. 2083 (Rep. Jaime Herrera-Beutler, R-WA), the bipartisan supported "Endangered Salmon and Fisheries Predation Prevention Act," allows states and tribes to lethally take non-native sea lions under certain conditions to improve the recovery of Endangered salmon in the Columbia River watershed.
"[S]ea lions are not just a threat to salmon, but also to recreational access to the Columbia," Rep. Herrera-Beutler said. "While lethal take of sea lions is a last resort, it is necessary to protect the hundreds of millions of dollars in investments that Northwest residents have made to protect, restore and enhance salmon and other [endangered] species on the Columbia River."
"We have been doing our best to bring the salmon back," Chairman of the Columbia River Inter-Tribal Fish Commission Leland Bill said. "The growing level of sea lion predation can devastate the hard earned the value of the tribal commercial fishery… We need new management tools now."
According to the National Oceanic and Atmospheric Administration, California sea lions consumed an estimated 46,000 salmonids within a quarter mile of the Bonneville Dam between 2002-2015. The bill authorizes the Secretary of Commerce to issue expedited permits which will protect ceremonial, subsistence and commercial fisheries.
The other bill discussed at the hearing, Subcommittee Chairman Doug Lamborn's (R-CO) Discussion Draft of the "Reclamation Title Transfer Act," streamlines and improves the process of transferring some Bureau of Reclamation projects to local beneficiaries.
"[T]he current process is time consuming, cumbersome, expensive and uncertain. This has proven to be a dis-incentive to many water users who are now rightly asking for and deserving change," Lamborn said.
Title transfers give local beneficiaries a greater opportunity to finance projects themselves and in turn save ratepayers wallets, but the process can take years.
"[T]itle transfers are one of several positive means of strengthening control of water resources at the local level… they can help reduce federal costs and liability, and allow for a better allocation of federal resources," Mr. Dan Keppen, Executive Director of The Family Farm Alliance, said. "The current process… can be improved in a manner that will encourage other districts to seek title transfers."
"The Department [of the Interior] strongly supports the Committee's work to better facilitate the title transfer of Reclamation facilities to non-Federal entities," Bureau of Reclamation Chief of Staff James Hess added.
Click here to view full witness testimony.
Contact: Committee Press Office 202-226-9019