WASHINGTON – December 15, 2016 – (RealEstateRama) — Existing-home sales are forecast to muster only a small gain in 2017 because of increasing mortgage rates and shrinking consumer confidence that now is a good time to buy a home, according to new consumer survey findings and a 2017 housing forecast update from the National Association of Realtors®.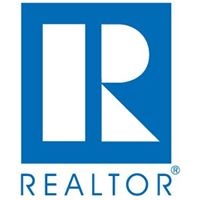 In NAR's fourth quarter Housing Opportunities and Market Experience (HOME) survey 1, respondents were asked about their confidence in the U.S. economy and their housing expectations in 2017.
With the calendar turning to a new year in a couple weeks, the survey found that a majority of households believes now is a good time to buy a home. However, confidence has retreated by a considerable amount amongst renters. Fifty-seven percent of renters said now is a good time to buy, which is down from 60 percent in September and 68 percent a year ago. Seventy-eight percent of homeowners (unchanged from September; 82 percent in December 2015) think now is a good time to make a home purchase.
Lawrence Yun, NAR chief economist, says declining affordability in many parts of the country is behind the weakening morale. "Rents and home prices outpacing incomes and scant supply in the affordable price range has been a prominent headwind for many prospective buyers this year," he said. "Making matters worse, the unwelcoming reality of higher mortgage rates since the election is likely further holding back confidence. Younger households, renters and those living in the costlier West region — where prices have soared in recent months — are the least optimistic about buying."
Even with this year's slow dip in buyer enthusiasm, existing-sales are still expected to close 2016 3.3 percent higher than 2015 and reach around 5.42 million — the best year since 2006 (6.47 million). In 2017, sales are forecast to grow roughly 2 percent to around 5.52 million. The national median existing-home price is expected to rise to around 5 percent this year and 4 percent in 2017. By the end of next year, mortgage rates are expected to reach around 4.6 percent, and the Federal Reserve is expected to raise the Fed funds rate a few more times to 1.25 percent.
"Although the economy is expected to continue to expand with around 2 million net new job creations, existing home sales are expected to see little expansion next year because of affordability tensions from rising mortgage rates and prices continuing to outpace income growth," said Yun.
Despite these headwinds, Yun is hopeful that the continued job growth, any economic stimulus from the new administration and more millennials reaching their prime buying years will keep demand for the most part on solid footing. The key will ultimately come down to what the housing market desperately needs: more inventory. However, more expensive mortgage rates could also slow the pace of homeowners listing their home for sale.
"Some would-be sellers may be reluctant to move up or trade down — especially if they've refinanced in recent years," said Yun. "That's why it's extremely necessary for homebuilders to step-up their production of homes catered to buyers in the affordable price range. Otherwise the nation's low homeownership rate will struggle to shift higher in 2017."
NAR President William E. Brown, a Realtor® from Alamo, California, says buyers searching for available homes in a tight market next year can get ahead by working with a Realtor® who's very familiar with the buyers' targeted area. "A Realtor® will have their pulse on current market conditions and can ensure a buyer is only searching for and making offers on a home that fits within the budget."
Brighter enthusiasm about the direction of the economy, personal financial outlook mostly unchanged
This quarter's survey found that another full year of robust job gains and lower unemployment is finally translating into stronger confidence about the economy. The share of households believing the economy is improving has increased quite a bit (to 54 percent) since the third quarter (48 percent), and is currently at its highest share since the survey's debut a year ago. The most optimistic about the economy are those under the age of 44, living in urban areas and with higher incomes.
The HOME survey's monthly Personal Financial Outlook Index, 2 showing respondents' confidence that their financial situation will be better in six months, has picked up a tad (to 59.8 in December) since September (58.6) and is mostly in line with the sentiment from respondents a year ago (59.6). In 2016, the index was its highest in May (61.1).
Roughly two-thirds think it's a good time to sell, most expect prices to hold steady or increase
With price growth holding steady in most of the country since the summer, roughly the same amount of homeowners (62 percent) believe it is a good time to sell compared to the third quarter of this year (63 percent). As has been the case all year, respondents in the West continue to be the most likely to think now is a good time to sell, while also being the least likely to think it's a good time to buy.
Mirroring current conditions in most markets and unchanged from last quarter, nearly all of those surveyed (91 percent) believe that prices will stay the same or rise in their community in the next six months. Respondents living in suburban areas, renters and those from the West are most likely to believe prices will go up in their communities.
About NAR's HOME survey
In October through early December 2016, a sample of U.S. households was surveyed via random-digit dial, including half via cell phones and the other half via land lines. The survey was conducted by an established survey research firm, TechnoMetrica Market Intelligence. Each month approximately 900 qualified households responded to the survey. The data was compiled for this report and a total of 2,776 household responses are represented.
The National Association of Realtors®, "The Voice for Real Estate," is America's largest trade association, representing over 1.2 million members involved in all aspects of the residential and commercial real estate industries.
# # #
1 NAR's Housing Opportunities and Market Experience (HOME) survey tracks topical real estate trends, including current renters and homeowners' views and aspirations regarding homeownership, whether or not it's a good time to buy or sell a home, and expectations and experiences in the mortgage market. New questions are added to the survey each quarter to reflect timely topics impacting real estate.
HOME survey data is collected on a monthly basis and will be reported each quarter. New questions will be added to the survey each quarter to reflect timely topics impacting the real estate marketplace. The next release is scheduled for Wednesday, March 15, 2017 at 10:00 a.m. ET.
2 Index ranges between 0 and 100: 0 = all respondents believe their personal financial situation will be worse in 6 months; 50 = all respondents believe their personal financial situation will be about the same in 6 months; 100 = all respondents believe their personal situation will be better in 6 months.
MEDIA CONTACT: ADAM DESANCTIS / 202-383-1178