WASHINGTON, D.C., March 16, 2017 – (RealEstateRama) — Today, the House passed H.R. 648 (Rep. Liz Cheney, WY-at large) by an unanimous bipartisan vote of 408-0. H.R. 648 authorizes the Secretary of the Interior to enter into a cooperative agreement with the State of Wyoming to modify the Fontenelle Dam and Reservoir as a way to increase storage capacity and mitigate erosion at no cost to the federal government.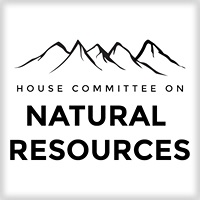 "After years of requests and endless D.C. red tape, I am happy to see this bill heading to the Senate. Wyoming's water storage and water development projects hedge against potential drought. Increasing water storage at Fontenelle Reservoir reaffirms our commitment to our most precious natural resource," Rep. Cheney said. "The project exemplifies the common-sense knowledge of protecting water uses in an arid region. Additional water available in the existing reservoir will mean more opportunity for potential growth in jobs and the economy in Lincoln County and southwest Wyoming."
"This is a good, common-sense bill to help the people of Wyoming and communities who depend on water from the Colorado River watershed. I want to thank Rep. Cheney on her efforts to move this bill – the first push for new and updated infrastructure," Chairman Rob Bishop (R-UT) stated.
Contact: Committee Press Office 202-226-9019