WASHINGTON – (RealEstateRama) — The Justice Department today announced that Frank D. Tjoelker, an owner and manager of rental properties in and around Grand Rapids, Michigan, will pay $150,000 to resolve allegations that he sexually harassed multiple women who have lived in or inquired about his rental properties. Since January of this year, the Civil Rights Division has filed or settled five cases alleging unlawful sexual harassment of women in housing and recovered over $1 million for victims such harassment.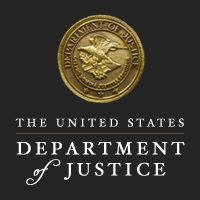 "No woman should ever have to endure sexual harassment to secure a roof over her head," said Acting Assistant Attorney General John Gore of the Justice Department's Civil Rights Division. "Such harassment is unacceptable and illegal, and this Justice Department will continue to vigorously enforce the Fair Housing Act in order to combat this type of discrimination and to obtain relief for its victims."
"It is illegal to discriminate in housing on the basis of sex, including through such unwelcome and unwanted behavior as alleged in this case," said Acting U.S. Attorney for Western Michigan Andrew Birge. "Cases like this will always be a priority for my office."
Under the settlement agreement, Tjoelker will pay $140,000 to compensate ten victims of discrimination already identified by the Justice Department, along with any additional individuals who are determined to be victims through a process established in the settlement agreement. Individuals who believe they may have been victims of housing discrimination by Tjoelker or who have information about this matter can contact the Justice Department by phone at 1-800-896-7743, mailbox number 4, or by e-mail at
. In addition, Tjoelker must pay $10,000 as a civil penalty to the United States. The settlement agreement also prohibits Tjoelker from engaging in discrimination and requires him to establish a non-discrimination policy and hire an independent manager for his rental properties.
The settlement will resolve a lawsuit, filed today in the U.S. District Court for the Western District of Michigan, alleging that Tjoelker's unlawful conduct against female tenants and applicants at his properties has included making unwelcome sexual comments and advances towards them, engaging in unwanted sexual touching of these women, offering housing benefits in exchange for sex acts, and taking or threatening to take adverse housing actions against women who object to his harassment. Under the terms of the settlement, the parties will jointly move to dismiss the lawsuit after Tjoelker makes the monetary payments, which are due within 30 days.
The federal Fair Housing Act prohibits discrimination in housing on the basis of race, color, religion, sex, familial status, national origin, and disability. Sexual harassment is a form of prohibited sex discrimination under this law. More information about the Civil Rights Division and the civil rights laws it enforces is available at www.usdoj.gov/crt. Individuals who believe that they may have been victims of housing discrimination should call the department at 1-800-896-7743, or send an e-mail to
, or contact HUD at 1-800-669-9777 or through HUD's website at www.hud.gov.