(Washington, DC) – (RealEstateRama) — Mayor Bowser announced Michael Spencer as the Chairman of the DC Rental Housing Commission. Spencer was appointed to the Rental Housing Commission in July 2016. Previously, he served as a labor and employee relations specialist and supervisory program analyst for the DC Department of Behavioral Health and an attorney in private practice.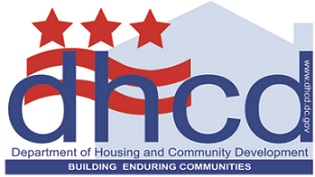 "Michael Spencer has served admirably as a member of the Rental Housing Commission and he brings three crucial skills to his new role as Chairman–legal acumen, administrative expertise, and compassion," said Mayor Bowser. "Michael's expertise and leadership skills will ensure the Rental Housing Commission continues to protect the integrity of our city's rental market while serving as a reliable resource for tenants."
In his previous roles, Spencer guided clients in real estate and housing legal matters while ensuring organizational compliance. He began his legal career as an attorney in the real estate and administrative law practice groups at Kegler, Brown, Hill and Ritter where he primarily counseled corporate clients on the sale and purchase of real property, the application of annexation and zoning petitions, and compliance with the Fair Housing Act.
Spencer is licensed to practice law in the District of Columbia as well as Ohio. He received a master's degree in international affairs from Ohio University and a Juris Doctor from The Ohio State University Moritz College of Law. Spencer is a Ward 7 resident.