WASHINGTON – (RealEstateRama) — The National Association of Home Builders (NAHB) today commended the Department of Labor (DOL) for issuing a proposed rule that is intended to expand access to health coverage by allowing more employers to form Small Business Health Plans, also known as Association Health Plans.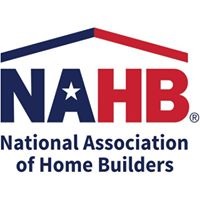 "NAHB has been a long-time proponent of Small Business Health Plans as a means to provide quality, cost-effective health care for our members across the nation," said NAHB First Vice Chairman Randy Noel, a custom home builder from LaPlace, La. "Today's action by the DOL takes us an important step closer to implementing President Trump's executive order on health care and creating more options for small businesses to provide health benefits to their employees."
Small Business Health Plans will provide small businesses access to better and more affordable health care plans, allow them to negotiate lower costs for coverage and level the playing field for smaller firms that want to help their workers and their families with their health care needs.
DOL's proposed rule would allow small businesses, including home building firms, to pool together through association health plans to purchase health insurance. Under the proposed rule, a health plan could serve employers in a state, city, county, or a multi-state metro area, or it could serve all the businesses in a particular industry nationwide.
The proposal would also allow sole proprietorships to participate in a Small Business Health Plan. This would help more workers in the residential construction sector to gain access to affordable health coverage by allowing independent contractors to sign up for a health plan offered by an association.
"DOL's proposed rulemaking would put small businesses on an equal footing with large employers and unions when it comes to negotiating lower insurance rates and allow millions of uninsured Americans who are sole proprietors to receive quality health care," said Noel. "With small employers struggling to find affordable health care in the marketplace, NAHB is urging the DOL to move quickly to implement its proposed rule to make the expansion of association health plans a reality."
The proposed rule will be published in the Federal Register on Jan. 5 and be available for public comment for 60 days.