WASHINGTON (December 29, 2016) – (RealEstateRama) — After 36 years of service, National Association of Realtors® CEO Dale Stinton will retire from the association in 2017. Chicago-based executive search firm Heidrick & Struggles has been retained to find Stinton's replacement.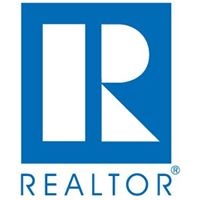 Stinton took over as CEO in November 2005. Previously, he served as chief financial officer and chief information officer since 1998 and was named acting CEO and executive vice president in 1996. Stinton demonstrated exceptional leadership and business savvy in bringing continued success to the association and its members through one of the worst economic downturns in decades. His achievements include guiding the creation of Realtor® University; directing the growth of the Realtors® Property Resource, a national database of real property; implementing high-value partnerships and investments as president of Second Century Ventures, NAR's investment arm; and spearheading efforts to drive member participation in the association's Realtor® Party to advocate issues and advance legislation at all levels of government. He has been recognized broadly as an industry leader and innovator.
"It was an honor to lead the nation's largest and most influential trade association in partnership with NAR's elected leaders, and I'm incredibly proud of what we have helped the association and our members achieve over the past decade as CEO," said Stinton. "My 36 years at NAR have been challenging but always rewarding; the time is now for a new leader to take the reins."
A diverse member search committee has been appointed to work with Heidrick & Struggles, a premier provider of executive search, leadership consulting and culture shaping worldwide, to recruit candidates for the CEO position; NAR 2015 president Chris Polychron is serving as chair and 2003 president Cathy Whatley is vice chair.
"Dale Stinton has had a long and distinguished career at NAR and has made immense contributions to the association, and we thank him for his service," said Polychron. "This continues to be a dynamic time for the association and the industry, and I am confident that we will find and hire the best candidate to position NAR for long-term success as it continues the important role of advocating for Realtor® members, consumers and the industry."
Stinton will continue to serve as CEO until a successor is named, which is expected before the end of 2017, to ensure a smooth and successful transition. Heidrick & Struggles will begin the search for a new CEO immediately.
"We look forward to serving NAR as partner for this critical leadership transition," said Bill Hudson, partner at Heidrick & Struggles based in the Washington D.C. office. "Recognizing that NAR is one of the largest and most respected trade associations in the nation, we're honored to be selected to lead the search for the new CEO."
The National Association of Realtors®, "The Voice for Real Estate," is America's largest trade association, representing more than 1.2 million members involved in all aspects of the residential and commercial real estate industries.
MEDIA CONTACT: SARA WISKERCHEN / 202-383-1013