WASHINGTON (May 19, 2017) – (RealEstateRama) — The multi-year stretch of robust job gains along with improving household confidence are expected to guide existing-home sales to a decade high in 2017, but supply and affordability headwinds and modest economic growth are holding back sales and threatening to keep the nation's low homeownership rate subdued. That's according to speakers at a residential real estate forum here at the 2017 REALTORS® Legislative Meetings & Trade Expo.
Lawrence Yun, chief economist of the National Association of Realtors®, presented his 2017 midyear forecast and was joined onstage by Jonathan Spader, senior research associate at the Joint Center for Housing Studies at Harvard University, and Mark Calabria, chief economist and assistant to Vice President Mike Pence. Spader's presentation addressed past and projected movements in the homeownership rate, and Calabria dove into why reversing weak productivity and the low labor force participation rate are necessary to boost the economy.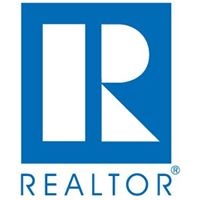 The first quarter was the best quarterly existing sales pace in exactly a decade (5.62 million), and Yun expects activity to stay on track and finish around 5.64 million – the best since 2006 (6.47 million) and 3.5 percent above 2016. With several metro areas seeing hefty price growth, the national median existing-home price is expected to rise around 5 percent this year.
"The housing market has exceeded expectations ever since the election, despite depressed inventory and higher mortgage rates," said Yun. "The combination of the stock market being at record highs, 16 million new jobs created since 2010, pent-up household formation and rising consumer confidence are giving more households the assurance and ability to purchase a home."
Although sales are currently running at a decade high, Yun believes the healthy labor market should be generating even more activity. However, listings in the lower- and mid-market price range are scant and selling fast, and homebuyers are discovering they can afford less of what's on the market based on their income.
"We have been under the 50-year average of single-family housing starts for 10 years now," said Yun. "Limited lots, labor shortages, tight construction lending and higher lumber costs are impeding the building industry's ability to produce more single-family homes. There's little doubt first-time buyer participation would improve and the homeownership rate would rise if there was simply more inventory."
Housing construction has been uneven so far this year, but Yun does anticipate starts to jump 8.4 percent to 1.27 million. However, this is still under the 1.5 million new homes needed to make up for the insufficient building in recent years. New single-family home sales are likely to total 620,000 this year, up 8.4 percent from 2016.
Addressing the nation's low homeownership rate, Spader said substantial uncertainty exists about its future direction. He cited foreclosure-related housing exits from older adults and delayed buying from younger households as the primary causes in the downward trend since the downturn. He said the good news is that while there was growth in homeowner households in 2016, an aging population, changes in family type and increasing diversity by race and ethnicity all pose as headwinds going forward. Spader's 2025 projection puts the homeownership rate in a range of 61.0 – to – 65.1 percent.
"Stagnant household incomes, rising rental costs, student loan debt and limited supply have all contributed to slower purchasing activity," said Spader. "When the homeownership rate stabilizes, there will be an increase in homeowner households. Young and minority households' ability to reach the market will play a big role in how much the actual rate can rise in coming years."
Calabria's presentation focused on his thoughts of what can be done to jump-start economic growth. He attributed prolonged weak productivity and the low labor participation rate as the primary reasons why the current economic expansion is the slowest since World War II.
"A strong labor market will drive a strong housing market, but you can't have a strong housing market without a strong economic foundation," said Calabria. "The recovery has been uneven with roughly 70 counties making up roughly half of all job growth. The White House's proposed plans to cut corporate and individual tax cuts will help large and small businesses grow, hire and ultimately contribute to more households buying homes as more money goes into their pockets."
Although Yun said economic growth in the first quarter was "a huge disappointment" at 0.7 percent (first estimate), he anticipates that an increase in consumer spending and more homebuilding should provide enough fuel for gross domestic product to finish slightly higher, at 2.2 percent, than a year ago (1.6 percent).
Yun believes the rising interest rate environment is here to stay as the Federal Reserve slowly begins unwinding its balance sheet. He foresees two more short-term rate hikes by the end of this year and for mortgage rates to average around 4.30 percent before gradually climbing towards 5.0 percent by the end of 2018.
"There was a lot of uncertainty at the start of the year, but a very strong first quarter sets the stage for a modest sales increase compared to last year," said Yun. "However, prices are still rising too fast in many areas and are outpacing incomes. That is why housing starts need to rise to alleviate supply shortages. There will be more sales if there's a meaningful bump in new and existing inventory."
Members of the media are invited to attend the upcoming Sustainable Homeownership Conference on June 9 at University of California's Memorial Stadium in Berkeley. In celebration of Homeownership Month, the conference brings together experts to examine housing trends and real estate's positive impacts. 2017 NAR President Bill Brown, NAR Chief Economist Dr. Lawrence Yun and Berkeley Hass Real Estate Group Chair Ken Rosen are among the prominent experts scheduled to speak. To register, visit www.nar.realtor/homeconfreg.nsf/specialreg?openform.
The National Association of Realtors®, "The Voice for Real Estate," is America's largest trade association, representing 1.2 million members involved in all aspects of the residential and commercial real estate industries.
# # #
NOTE:  Existing-Home Sales for April will be released May 24, and the Pending Home Sales Index for April will be released May 31; release times are 10:00 a.m. ET.
MEDIA CONTACT: ADAM DESANCTIS / 202-383-1178