WASHINGTON (May 24, 2017) – (RealEstateRama) — Sales of newly built, single-family homes in April dropped for the first time in 2017, falling 11.4 percent to a seasonally adjusted annual rate of 569,000 units, according to newly released data by the U.S. Department of Housing and Urban Development and the U.S. Census Bureau. Sales numbers for the first three months of the year were all upwardly revised, and the March sales pace was the highest since October 2007.
"Despite some slowness this month, total new home sales in 2017 are up more than 11 percent from this time last year and builders are optimistic about future market conditions," said Granger MacDonald, chairman of the National Association of Home Builders (NAHB) and a home builder and developer from Kerrville, Texas. "We should see further gains in the months ahead as more prospective home buyers enter the market."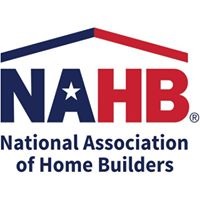 "New home sales were strong in the first three months of 2017, so some pullback in April is to be expected," said NAHB Chief Economist Robert Dietz. "However, our forecast calls for new home sales to increase throughout the year, buoyed by rising household formations, continued job growth and tight existing home inventory."
The inventory of new home sales for sale was 268,000 in April, which is a 5.7-month supply at the current sales pace. The median sales price of new houses sold was $309,200.
Regionally, new home sales decreased 4.0 percent in the South, 7.5 percent in the Northeast, 13.1 percent in the Midwest and 26.3 percent in the West.
CONTACTS
Elizabeth Thompson
202-266-8495