WASHINGTON (September 18 2017) – (RealEstateRama) — The U.S. Senate today approved the nomination of Pam Patenaude as deputy secretary at the Department of Housing and Urban Development. Following is a statement from NAR President William E. Brown on the vote:
"Pam Patenaude is the right choice for deputy secretary, and Realtors® are pleased to see her nomination win approval from the Senate.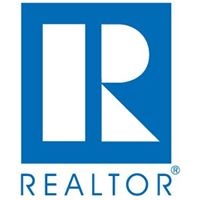 "She has a big task ahead. Home prices continue to rise in an environment of ever-tightening mortgage credit, which means buyers are struggling to keep pace. That's a combination that's tough not only on young and first-time buyers but also on current homeowners looking to sell so they can move up to a property that better fits their needs.
"As a result, it's no surprise that the homeownership rate still hovers around a 50-year low.
"Pam understands those challenges. She has the background and experience necessary to do the job right, and we look forward to working with her to improve the landscape for current and prospective homeowners."
The National Association of Realtors®, "The Voice for Real Estate," is America's largest trade association, representing 1.2 million members involved in all aspects of the residential and commercial real estate industries.
###