Washington, D.C. – (RealEstateRama) —  The Subcommittee on Water, Power and Oceans held a legislative hearing on H.R. 3144 (Rep. Cathy McMorris Rodgers, R-WA) and H.R. 3916 (Rep. Ken Calvert, R-CA), the "Federally Integrated Species Health Act" or "FISH Act," bills to improve the recovery of Endangered Species Act (ESA) listed fish while providing certainty for water and power users.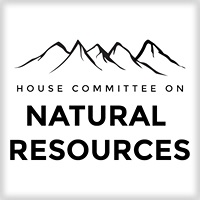 "Clearly, the ESA process is broken and the status quo isn't working for species, farmers and ranchers and rural communities that depend on our natural resources. Under the status quo, American taxpayers and ratepayers in the Pacific Northwest and elsewhere in the West spend literally billions of dollars each year resulting from conflicting or duplicative federal regulatory or judicial edicts under the guise of the ESA. These bills represent bipartisan, pragmatic solutions," Subcommittee Chairman Doug Lamborn (R-CO) said.
The current hydropower system along the Columbia-Snake Rivers is held hostage to litigation and unpredictable federal rulings that could impose tens of millions of dollars on taxpayers and Pacific Northwest ratepayers with little additional benefit to endangered salmon. H.R. 3144 creates a more reliable and cost-efficient regulatory framework by providing federal agencies that operate Northwest hydropower dams with statutory clarity in the enforcement of the ESA, in line with a collaborative plan deemed scientifically sound by the previous two administrations, several states, tribes, utilities, ports and other stakeholders.
"The dams of the Columbia-Snake River system are multipurpose in that they provide hydropower, flood control, navigation, irrigated agriculture and recreation. The benefits of the dams cannot be measured by megawatts alone but in the overall value they provide the region," United Power Trades Organization President Jack Heffling stated. "[Keeping the current federal plan] continues the programs that have proven extremely successful in migrating fish survival."
"Eighty percent of PNGC's power supply comes from the Bonneville Power Administration… PNGC values the clean, carbon free, flexible hydropower resources that BPA provides," PNGC Power President and CEO Beth Looney stated. "If BPA's rates continue to climb at their current trajectory, they will likely not be competitive with alternative power supply choices in the region at that time… as an electric cooperative, we have a responsibility to supply power to our members at an affordable rate whether that comes from Bonneville or elsewhere."
The four dams along the Snake River produce enough renewable energy to power 1.8 million homes annually or the equivalent of two nuclear, three coal-fired or six gas-fired power plants.
Acting Commissioner of the Bureau of Reclamation Alan Mikkelsen expressed support to reduce litigation and refocus resources on the current operation plan while working towards "a quality long term [Federal Columbia River Power] System solution."
"The need to balance the ongoing operations of the [Federal Columbia River Power] System and achieving compliance with environmental laws is what H.R. 3144 seeks to achieve," Mikkelsen added.
H.R. 3916, a concept supported by President Obama in 2011,  also eliminates redundancies and regulatory confusion across federal agencies related to ESA enforcement.
"H.R. 3916  is [an] important step in reducing wasted time and money and represents a practical, common-sense change… that we strongly support," Executive Director of the Family Farm Alliance Dan Keppen stated. "The FISH Act provides an opportunity to enhance protections to threatened and endangered species by improving the efficiency and effectiveness of the federal government's approach to species protection through better decision-making."
Contact: Committee Press Office 202-226-9019