WASHINGTON, D.C. – (RealEstateRama) — Pending home sales were mostly unchanged in October, but did squeak out a meager gain for the second consecutive month, according to the National Association of Realtors®.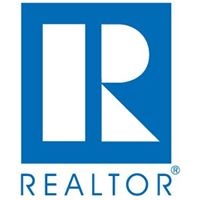 The Pending Home Sales Index,* a forward-looking indicator based on contract signings, inched up 0.1 percent to 110.0 in October from a slight downward revision of 109.9 in September. With last month's small increase, the index is now 1.8 percent higher than last October (108.1).
Lawrence Yun, NAR chief economist, says October's minuscule uptick in contract activity nudged pending sales up to their highest level since July (111.2). "Most of the country last month saw at least a small increase in contract signings and more notably, activity in all four major regions is up from a year ago," added Yun. "Despite limited listings and steadfast price growth that's now carried into the fall, buyer demand has remained strong because of the consistently reliable job creation in a majority of metro areas."
On the topic of housing supply — which has been grossly inadequate all year — Yun explains that the unwelcoming but expected seasonal retreat in new listings is now arriving at a time when price growth remains around triple the pace of wages and properties continue to sell at a much faster pace than a year ago 1. Furthermore, highlighting the heightened imbalance of supply in relation to demand, 40 percent of sales in October sold at or above list price, an increase from 33 percent last October 2.
"Many of the successful shoppers in October likely had to move fast and outbid others for the few listings available in the affordable price range," explained Yun. "Those obtaining a mortgage last month were likely the last group of buyers to lock in a rate near historically low levels now that rates have marched to around 4 percent since the election."
With contract activity holding steady, Yun expects existing sales to close out 2016 at a pace of around 5.36 million, which surpasses 2015 (5.25 million) and is the highest since 2006 (6.48 million).
"Low supply has kept prices elevated all year and has put pressure on the budgets of buyers," added Yun. "With mortgage rates expected to rise into next year and put added strain on affordability, sales expansion will be contingent on more inventory coming onto the market and continued job gains."
The PHSI in the Northeast nudged forward 0.4 percent to 96.9 in October, and is now 3.9 percent above a year ago. In the Midwest the index rose 1.6 percent to 106.3 in October, and is now 1.2 percent higher than October 2015.
Pending home sales in the South declined 1.3 percent to an index of 120.1 in October but are still 0.8 percent higher than last October. The index in the West climbed 0.7 percent in October to 108.3, and is now 2.5 percent above a year ago.
The National Association of Realtors®, "The Voice for Real Estate," is America's largest trade association, representing 1.2 million members involved in all aspects of the residential and commercial real estate industries.
# # #
1 According to October's Realtors® Confidence Index, the median days on the market in October was 41 days, which is down considerably from a year ago (57 days).
2 Also according to data from October's Realtors® Confidence Index.
* The Pending Home Sales Index is a leading indicator for the housing sector, based on pending sales of existing homes. A sale is listed as pending when the contract has been signed but the transaction has not closed, though the sale usually is finalized within one or two months of signing.
The index is based on a large national sample, typically representing about 20 percent of transactions for existing-home sales. In developing the model for the index, it was demonstrated that the level of monthly sales-contract activity parallels the level of closed existing-home sales in the following two months.
An index of 100 is equal to the average level of contract activity during 2001, which was the first year to be examined. By coincidence, the volume of existing-home sales in 2001 fell within the range of 5.0 to 5.5 million, which is considered normal for the current U.S. population.
NOTE:  NAR's fourth quarter Housing Opportunities and Market Experience (HOME) survey will be released on December 14, Existing-Home Sales for November will be reported December 21, and the next Pending Home Sales Index will be December 28; all release times are 10:00 a.m. ET.
MEDIA CONTACT: ADAM DESANCTIS / 202-383-1178