WASHINGTON (May 2, 2017) – (RealEstateRama) — Pending home sales in March maintained their recent high level, but momentum slackened slightly in most of the country as dearth supply weighed on activity, according to the National Association of Realtors®. Only the South saw an uptick in contract signings last month.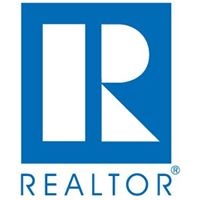 The Pending Home Sales Index,* www.nar.realtor/topics/pending-home-sales, a forward-looking indicator based on contract signings, declined 0.8 percent to 111.4 in March from 112.3 in February. Despite last month's decrease, the index is 0.8 percent above a year ago.
Lawrence Yun, NAR chief economist, says sparse inventory levels caused a pullback in pending sales in March, but activity was still strong enough to be the third best in the past year. "Home shoppers are coming out in droves this spring and competing with each other for the meager amount of listings in the affordable price range," he said. "In most areas, the lower the price of a home for sale, the more competition there is for it. That's the reason why first-time buyers have yet to make up a larger share of the market this year, despite there being more sales overall."
Pointing to revealing data from the March Realtors® Confidence Index, Yun worries that the painfully low supply levels this spring could heighten price growth — at 6.8 percent last month — even more in the months ahead. Homes in March came off the market at a near-record pace 1, and indicating an increase in the likelihood of listings receiving multiple offers, 42 percent of homes sold at or above list price (the second highest amount since NAR began tracking in December 2012).
"Sellers are in the driver's seat this spring as the intense competition for the few homes for sale is forcing many buyers to be aggressive in their offers," said Yun. "Buyers are showing resiliency given the challenging conditions. However, at some point — and the sooner the better — price growth must ease to a healthier rate. Otherwise sales could slow if affordability conditions worsen."
Yun forecasts for existing-home sales to be around 5.64 million this year, an increase of 3.5 percent from 2016 (5.45 million). The national median existing-home price this year is expected to increase around 5 percent. In 2016, existing sales increased 3.8 percent and prices rose 5.1 percent.
The PHSI in the Northeast decreased 2.9 percent to 99.1 in March, but is still 1.8 percent above a year ago. In the Midwest the index declined 1.2 percent to 109.6 in March, and is now 2.4 percent lower than March 2016.
Pending home sales in the South rose 1.2 percent to an index of 129.4 in March and are now 3.9 percent above last March. The index in the West fell 2.9 percent in March to 94.5, and is now 2.7 percent below a year ago.
The National Association of Realtors®, "The Voice for Real Estate," is America's largest trade association, representing 1.2 million members involved in all aspects of the residential and commercial real estate industries.
# # #
1 Properties typically stayed on the market for 34 days in March, which is down from 47 days a year ago and is the second lowest since NAR began tracking in May 2011. The lowest was May 2016 at 32 days.
* The Pending Home Sales Index is a leading indicator for the housing sector, based on pending sales of existing homes. A sale is listed as pending when the contract has been signed but the transaction has not closed, though the sale usually is finalized within one or two months of signing.
The index is based on a large national sample, typically representing about 20 percent of transactions for existing-home sales. In developing the model for the index, it was demonstrated that the level of monthly sales-contract activity parallels the level of closed existing-home sales in the following two months.
An index of 100 is equal to the average level of contract activity during 2001, which was the first year to be examined. By coincidence, the volume of existing-home sales in 2001 fell within the range of 5.0 to 5.5 million, which is considered normal for the current U.S. population.
NOTE: NAR's metropolitan area home price report for the first quarter will be released May 15, Existing-Home Sales for April will be reported May 24, and the next Pending Home Sales Index will be May 31; all release times are 10:00 a.m. ET.
MEDIA CONTACT: ADAM DESANCTIS / 202-383-1178