WASHINGTON (October 27, 2017) – (RealEstateRama) — Pending home sales were unchanged in September, but activity declined on an annual basis both nationally and in all major regions, according to the National Association of Realtors®.
The Pending Home Sales Index,* www.nar.realtor/pending-home-sales, a forward-looking indicator based on contract signings, was at 106.0 in September (unchanged from a downwardly revised August figure). The index is now at its lowest reading since January 2015 (104.7), is 3.5 percent below a year ago, and has fallen on an annual basis in five of the past six months.
Lawrence Yun, NAR chief economist, says the quest to buy a home this fall continues to be a challenging endeavor for many home shoppers. "Demand exceeds supply in most markets, which is keeping price growth high and essentially eliminating any savings buyers would realize from the decline in mortgage rates from earlier this year," he said. "While most of the country, except for the South, did see minor gains in contract signings last month, activity is falling further behind last year's pace because new listings aren't keeping up with what's being sold."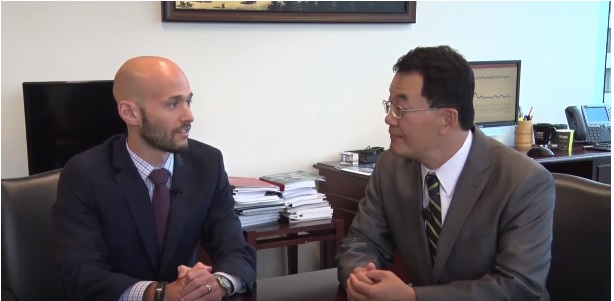 Added Yun, "Hurricane Irma's direct hit on Florida weighed on activity in the South, but similar to how Houston has rebounded after Hurricane Harvey, Florida's strong job and population growth should guide sales back to their pre-storm pace fairly quickly." As has been the case most of the year, Yun says the ongoing supply constraints continue to squeeze prospective buyers the most at the lower end of the market. Last month, first-time buyers were 29 percent of all transactions, which matched the lowest share in exactly two years1. Furthermore, existing sales were down notably on an annual basis in the price range below $250,000, but up solidly the higher up the price bracket2.
"Buyers looking for a little relief from the stiff competition from over the summer may unfortunately be out of luck in the coming months," said Yun. "Inventory starts to decline heading into the winter, and many would-be buyers from earlier in the year are still on the hunt to find a home."
The PHSI in the Northeast rose 1.2 percent to 94.5 in September, but is still 2.4 percent below a year ago. In the Midwest the index climbed 1.4 percent to 102.9 in September, but remains 2.5 percent lower than September 2016.
Pending home sales in the South decreased 2.3 percent to an index of 115.9 in September and are now 5.0 percent below last September. The index in the West grew 1.9 percent in September to 102.7, but is 2.9 percent below a year ago.
Yun will present NAR's 2017 economic outlook and forecast on Friday, Nov. 3 at the 2017 REALTORS® Conference & Expo in Chicago. He will be joined onstage by U.C Berkeley Hass Real Estate Group Chair Ken Rosen, who will discuss recently released white papers on the causes for the decline in the U.S. homeownership rate. Rosen will also introduce creative policy ideas to promote safe, affordable and sustainable opportunities for creditworthy households wanting to buy a home.
A news release highlighting the key highlights from Yun's presented forecast will be sent around noon ET.
Members of the media may register in advance to attend NAR's annual conference by contacting Sara Wiskerchen, 202-383-1013 or ">
(link sends e-mail). Onsite press registration opens Thursday, Nov. 2 at 8 a.m. in McCormick Place – West Building, Room W475. For conference updates and on-site information, visit realtors.mediaroom.com.
The National Association of Realtors®, "The Voice for Real Estate," is America's largest trade association, representing 1.2 million members involved in all aspects of the residential and commercial real estate industries.
# # #
1According to NAR's Realtors® Confidence Index.
2September existing-home sales by price range: $0-$100,000: -17.0%; $100,000-$250,000: -5.9%; $250,000-$500,000: 2.1%; $500,000-$750,000: 7.9%; $750,000-$1,000,000: 9.7%; $1,000,000+: 10.6%
*The Pending Home Sales Index is a leading indicator for the housing sector, based on pending sales of existing homes. A sale is listed as pending when the contract has been signed but the transaction has not closed, though the sale usually is finalized within one or two months of signing.
The index is based on a large national sample, typically representing about 20 percent of transactions for existing-home sales. In developing the model for the index, it was demonstrated that the level of monthly sales-contract activity parallels the level of closed existing-home sales in the following two months.
An index of 100 is equal to the average level of contract activity during 2001, which was the first year to be examined. By coincidence, the volume of existing-home sales in 2001 fell within the range of 5.0 to 5.5 million, which is considered normal for the current U.S. population.
NOTE: NAR's October Housing Minute video will be released October 31 at 2:00 p.m., Existing-Home Sales for October will be reported November 21, and the next Pending Home Sales Index will be November 29; all release times are 10:00 a.m. ET.
Media Contact: Adam DeSanctis 202-383-1178