WASHINGTON (November 29, 2017) – (RealEstateRama) — Pending home sales rebounded strongly in October following three straight months of diminishing activity, but still continued their recent slide of falling behind year ago levels, according to the National Association of Realtors®. All major regions except for the West saw an increase in contract signings last month.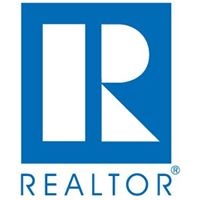 The Pending Home Sales Index,* www.nar.realtor/pending-home-sales, a forward-looking indicator based on contract signings, rose 3.5 percent to 109.3 in October from a downwardly revised 105.6 in September. The index is now at its highest reading since June (110.0), but is still 0.6 percent below a year ago.
Lawrence Yun, NAR chief economist, says pending sales in October were primarily driven higher by a big jump in the South, which saw a nice bounce back after hurricane-related disruptions in September. "Last month's solid increase in contract signings were still not enough to keep activity from declining on an annual basis for the sixth time in seven months," he said. "Home shoppers had better luck finding a home to buy in October, but slim pickings and consistently fast price gains continue to frustrate and prevent too many would-be buyers from reaching the market."
According to Yun, the supply and affordability headwinds seen most of the year have not abated this fall. Although homebuilders are doing their best to ramp up production of single-family homes amidst ongoing labor and cost challenges, overall activity still drastically lags demand. Further exacerbating the inventory scarcity is the fact that homeowners are staying in their homes longer. NAR's 2017 Profile of Home Buyers and Sellers – released last month– revealed that homeowners typically stayed in their home for 10 years before selling (an all-time survey high). Prior to 2009, sellers consistently lived in their home for a median of six years before selling.
"Existing inventory has decreased every month on an annual basis for 29 consecutive months, and the number of homes for sale at the end of October was the lowest for the month since 19991," said Yun. "Until new home construction climbs even higher and more investors and homeowners put their home on the market, sales will continue to severely trail underlying demand."
With two months of data remaining for the year, Yun forecasts for existing-home sales to finish at around 5.52 million, which is an increase of 1.3 percent from 2016 (5.45 million). The national median existing-home price this year is expected to increase around 6 percent. In 2016, existing sales increased 3.8 percent and prices rose 5.1 percent.
The PHSI in the Northeast inched forward 0.5 percent to 95.0 in October, but is still 1.9 percent below a year ago. In the Midwest the index increased 2.8 percent to 105.8 in October, but remains 0.9 percent lower than October 2016.
Pending home sales in the South jumped 7.4 percent to an index of 123.6 in October and are now 2.0 percent higher than last October. The index in the West decreased 0.7 percent in October to 101.6, and is now 4.4 percent below a year ago.
The National Association of Realtors®, "The Voice for Real Estate," is America's largest trade association, representing 1.3 million members involved in all aspects of the residential and commercial real estate industries.
# # #
1Inventory at the end of October was at 1.80 million existing homes for sale, which was the lowest October reading since NAR began tracking in 1999.
*The Pending Home Sales Index is a leading indicator for the housing sector, based on pending sales of existing homes. A sale is listed as pending when the contract has been signed but the transaction has not closed, though the sale usually is finalized within one or two months of signing.
The index is based on a large national sample, typically representing about 20 percent of transactions for existing-home sales. In developing the model for the index, it was demonstrated that the level of monthly sales-contract activity parallels the level of closed existing-home sales in the following two months.
An index of 100 is equal to the average level of contract activity during 2001, which was the first year to be examined. By coincidence, the volume of existing-home sales in 2001 fell within the range of 5.0 to 5.5 million, which is considered normal for the current U.S. population.
NOTE: NAR's November Housing Minute video will be released November 30 at 2:00 p.m., Existing-Home Sales for November will be reported December 20, and the next Pending Home Sales Index will be December 27; all release times are 10:00 a.m. ET
See and share this infographic about October 2017 pending home sales.
Media Contact: Adam DeSanctis 202-383-1178