WASHINGTON (April 18, 2017) – (RealEstateRama) — With an offer of $100,000 from investor Barbara Corcoran, 2015 REach real estate technology accelerator participant and personal safety device company, Guard Llama(link is external), is officially a part of "Shark Tank" television history.
Guard Llama offers a mobile personal security system that expedites the 9-1-1 dispatching process when dialing 9-1-1 is not possible. This technology caught the attention of the National Association of Realtors®' strategic investment arm, Second Century Ventures, which announced in 2015 that Guard Llama had been added to its growth technology accelerator program known as REach.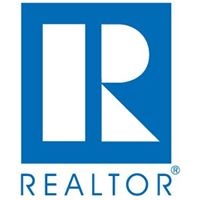 NAR President William E. Brown, a second-generation Realtor® from Alamo, California and founder of Investment Properties, congratulated the company on making their case before the Shark Tank panelists. "The Guard Llama team should be proud of their accomplishment," he said. "Pitching a product is no small task, especially in front of well-known business leaders on national television, but the Guard Llama team did fantastic."
NAR is committed to the safety and well-being of its members, and established the REALTOR® Safety Program to empower and inform members of the potential risks they face in this profession as well as how to navigate them safely. According to NAR's 2016 Member Safety Report, while 95 percent of Realtors® have never been the victim of crime, 39 percent have found themselves in situations where they have feared for their safety or the safety of their personal information. Smart phone apps and devices are among the popular safety tools for real estate agents.
Guard Llama CEO Joe Parisi said that while the "Shark Tank" experience was intense, the event marked a real opportunity for his company.
"Anytime someone recognizes the value in your product and says they want to put an investment behind it, that's a good day," he said. "Having a celebrity businessperson do it on a national stage like "Shark Tank" is just extraordinary. This represented a chance to showcase what Guard Llama is doing to help make the world safer, and we're looking forward to the good work we have ahead of us."
Additional information on Guard Llama's products and services is available on their website, guardllama.com/how-it-works/(link is external).
The National Association of Realtors®, "The Voice for Real Estate," is America's largest trade association, representing 1.2 million members involved in all aspects of the residential and commercial real estate industries.
MEDIA CONTACT: SARA WISKERCHEN / 202-383-1013