Cap rates in the net lease quick service restaurant (QSR) sector declined to 5.50 percent in the second quarter of 2018 representing a 6 basis point decline when compared to the prior year.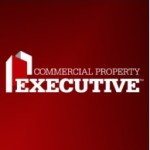 Cap rates for corporate-leased QSR properties decreased by 11 basis points to a 5.24 percent cap rate, while QSR properties leased to franchisees declined by 4 basis points to a 5.71 percent cap rate. The QSR sector continues to be a popular trade target for 1031 investors as it is e-commerce resistant. Investors gravitate to the QSR market as it offers lower price point properties that typically exhibit scheduled rental increases throughout the lease duration.
Furthermore, the vast majority of QSR tenants provide transparency into store operations via store sales reporting or property level profit and loss statements which can be appealing to investors.
More info at Commercial Property Executive:
Private Buyers Dominate Net Lease QSR Sector