WASHINGTON (May 18, 2017) – (RealEstateRama) — Any perceived shortage of appraisers may be location specific and dependent on whom you ask, but there is universal agreement that more needs to be done to keep appraisers in the profession and attract new talent. That's according to panelists yesterday at a property valuation forum at the 2017 REALTORS® Legislative Meetings & Trade Expo.
The conversation with property valuation experts comes at a time of numerous challenges within the industry. NAR's Appraiser Trends Study released earlier this year underlined many of the ongoing issues in the profession, including regulatory burdens, insufficient compensation, and dissatisfaction in the work leading to what some say is a shortage of appraisers.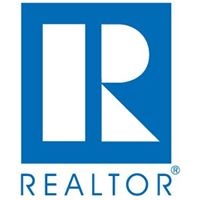 Providing their insights on these issues and ways Realtors® can communicate more effectively with appraisers were David S. Bunton, president and CEO of The Appraisal Foundation; James Park, executive director at the Appraisal Subcommittee; and Jim Amorin, 2017 president at the Appraisal Institute. Susan Martins-Phipps, a Realtor® and certified residential appraiser, moderated the session.
Much of the discussion during the session focused on balancing the need for appropriate regulation without overly burdening the industry. Sharing their own experiences, Bunton and Amorin discussed how the multiple federal, state and international standards can conflict with each other at times and cause confusion, frustration and an inability to appropriately serve the needs of clients.
Citing NAR's appraisal survey, Amorin said that excessive regulation is the number one reason appraisers are leaving the industry, along with decreased fees and increased expenses. While regulation serves its purpose, Amorin stressed the need for 'appropriate updating' given that technology and consumer preferences have changed over the past decade.
"Appraisers are being crushed in the current regulatory environment and there are fewer people entering the profession," said Amorin. "There are changes that can be put into place that make the process easier for everyone and not put added costs on the consumer."
According to Park, public trust in the appraisal profession is important, and while there are certainly challenges in the industry, few of those challenges have to do with federal regulation. He also said outside of a few areas, he believes there is not a shortage of appraisal professionals. Citing the lower mortgage volume compared to the early 2000's, Park said the number of active appraisers is proportionate to the current level of work in most of the country.
Amorin added that although the number of appraisers have declined around 23 percent since 2007, any actual shortages are primarily in some rural areas, and what some see as a shortage in quantity is actually just a dearth of appraisers willing to work for the low fees that have failed to keep up with inflation. However, Amorin did sound the alarm on what could be an inadequate number of appraisers in the future.
"The number of new entrants into the business is abysmally low, and a looming shortage is something we should be concerned about," said Amorin. "The typical appraiser is in their mid-50s. We've got to find a way to make the profession more attractive and lucrative so that technology doesn't completely take over the valuation process."
Bunton agreed with Amorin and indicated he's hopeful an improving housing market will bring more individuals, including millennials, to the industry. "If you're a millennial, what's not to like? You get to use technology, the hours are flexible and there's always work," he said.
The end of the session focused on bettering the appraisal process for the greater benefit of the real estate industry. While appraisers must maintain their independence, Amorin stressed the important role real estate agents can play in helping serve their clients and improve the work of appraisers. He said to applause from the crowd that it's certainly fine for agents to talk to appraisers as long as they aren't putting undo pressure on them.
"Regarding the relationship between appraisers and Realtors®, my message to Realtors® is to help them help you," said Amorin.
To improve the overall appraisal experience, Bunton concluded that real estate agents should be more involved with The Appraisal Foundation and its boards to stay abreast of the issues. "Nearly half of Realtors® are on our boards, and we would certainly like to see that number even higher," he said. "Less friction and more commonality on how to make the system more cohesive for everyone will ensure a better process."
NAR submitted a letter late last year to the Appraiser Qualifications Board in response to their efforts to improve recruitment and retention of new appraisers. Knowing the integral part appraisers are to real estate transactions, NAR supports AQB's revisions to some of the education and experience requirements to bring new appraisers to the industry.
For more information on NAR's valuation activities and advocacy efforts, visit www.nar.realtor/appraisal.
The National Association of Realtors®, "The Voice for Real Estate," is America's largest trade association, representing 1.2 million members involved in all aspects of the residential and commercial real estate industries.
MEDIA CONTACT: ADAM DESANCTIS / 202-383-1178