Morrisville, NC – December 15, 2016 – (RealEstateRama) — The Real Estate Standards Organization, or RESO, announced today the election of its 2017 Officers and the addition of four new directors to its Board of Directors, as well as the re-election of two directors.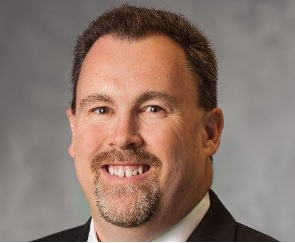 "With additional new leadership from the brokerage community, RESO gains deeper insight into the data needs of brokers, vital to our MLS and MLS technology partners," said Jeremy Crawford, Executive Director of RESO.
Newly elected Officers of the Executive Board include:
Art Carter, CEO, California Regional MLS or CRMLS, re-elected as Chair

Alon Chaver, CIO, HomeServices of America, Vice Chair

Richard Renton, CEO, Triad MLS, re-elected Treasurer

Cary Sylvester, VP of Industry Development, Keller Williams, Secretary
Newly appointed members to the RESO Board of Directors include:
David Gumpper, CTO, Michael Saunders & Company
Re-appointed
Glenn Shimkus, VP Product, DocuSign

Craig Cheatham, President and CEO, The Realty Alliance
Newly elected members to the RESO Board of Directors include:
Steve Byrd, CTO, Carolina Multiple Listing Services, Inc.

Chris Carrillo, CEO, Metro MLS

Tim Dain, MLS Director, Austin Central Texas Realty Information Services
Re-elected members to the RESO Board of Directors include:
Ethan Bailey, Senior Director of Software Engineering & Technology, CoreLogic

Mark Wise, VP Technology & Operations, Move
2017 RESO Board members also include Mark Lesswing, National Association of REALTORS®; Chad Curry, National Association of REALTORS®; Tom Flanagan, Alain Pinel Realtors; Tim Ford, dynaConnections; Jeff Young, Realtors Property Resource, LLC and Michael Wurzer, FBS.
"While we are excited to welcome and congratulate new board members and officers, we are also deeply appreciative of those whose board term has ended," said Crawford.
Crawford cited departing board members Rebecca Jensen, President and CEO of MRED and past Chair and immediate past secretary; Rob Overman, President and CTO of Robotik Software and immediate past vice-chair, previous past Treasurer and Secretary; Brian Donnellan, Chief Operating Officer at MRIS, Inc.; Pace Davis, Founder and General Manager of Bridge Interactive, a Zillow Group company; and Stuart White, President & CEO at RealTracs Solutions.
"Their tireless dedication moved RESO from an inside-the-industry organization to a mainstream force in shaping real estate data standards for the future," Crawford added.

ABOUT RESO
The mission of the Real Estate Standards Organization (RESO) is to create and promote the adoption of standards that drive efficiency throughout the real estate industry. RESO incorporated in November 2011, as an independent, not-for-profit trade organization that was previously a section of the National Association of REALTORS®. The RESO has more than 500 active members, including NAR, multiple-listing services, real estate associations, brokerages and industry technology providers. For more information, visit www.reso.org.
# # #
Media contacts:
Kevin Hawkins |WAV Group for RESO
| 206-866-1220