October 17-19 Meet Features New Data Competition, Bigger Brokerage Track and Ted-Style Talks
Raleigh, NC – August 2, 2017 – (RealEstateRama) — One of the hottest real estate conferences in the housing industry, hosted by the Real Estate Standards Organization, or RESO, is headed to San Diego October 17-19, at the uber-hip Pendry San Diego in the heart of the city's Gaslamp Quarter, where some 300 brokerage and technology leaders will converge to help set the course of current and future real estate data standards in the U.S. that powers more than 5 million home sales a year.
RESO's fall "Getting Down to Business Utilizing Data Standards" conference follows its sold-out meetings in Chicago and Nashville for its spring and fall meetings last year, and its most recent meeting in Austin this past spring. The keys to this year's expected sellout are three new additions, according to RESO CEO, Jeremy Crawford.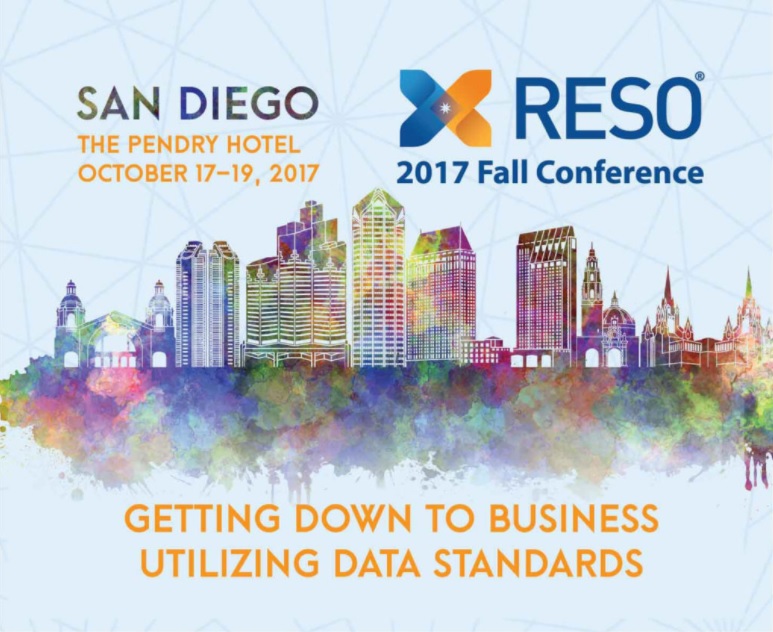 "This fall, we're showcasing a brand-new RESO DataComp – a Data Competition sponsored by RPR – with some big prize money and more details that we'll be announcing soon," he said. "We're also adding an expanded Broker Business Solutions Workshop track that is packed with practical information and presentations that demonstrate the real value of standards for real estate broker-owners. With a stellar speaker line up and RESO Workshop panels that include TED-style talks, we think this could be one of our very best RESO Conferences yet," Crawford added.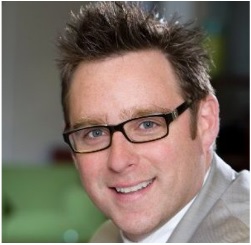 Among the other RESO conference highlights:
Brokerage Business Solutions Workshops will include Eric Bryn presenting "Dynamics of High Wattage Teams." BoomTown's consultant, who is a masterful public speaker, looks at how teams are changing brokerages today and tomorrow. Bryn will examine how real estate teams are accelerating: from effectively and efficiently leveraging technology and underlying real estate data to better serve their clients and agents, to inculcating sharp divisions of labor and specialized roles, to diversifying their business.
Also, Scott Petronis, Chief Product & Technology Officer at one of the industry's fastest growing real estate brokerages, eXp Realty, will dive into how broker-owners cut through the clutter of determining one's true brokerage technology needs, including how to map business needs to requirements, and selecting the right features, products, and vendors. He is set to review the "must-have" requirements needed from vendors and their products and share some of the common mistakes with brokers, including some he's even made himself.

At the RESO DataComp, attendees can expect a hotbed of creativity and innovation because of the information environment that a data competition fosters. The RESO DataComp will showcase the most innovative, cutting-edge uses of RESO data standards that provide business solutions for the real estate industry.
Participants will introduce their data or tool in a highly collaborative, open, and friendly environment, and learn about the other resources in the room. This data competition will be devoted to facilitating conversations and exchanging expert experiences. The DataComp, sponsored by RPR, a Silver Sponsor of the RESO Conference, will wrap up with final presentations that will share the innovations and outcomes in front of a panel of leading industry expert judges. Cash prizes will be awarded for top innovations during the conference.
According to Crawford, the mission of the RESO DataComp is "for bold thinkers to explore the opportunities created when ease of access to data is available." "We're scouring Universities and the startup world outside the realm of real estate to find new thinking to help bring fresh ideas to some of our industry's unique data challenges," Crawford said, encouraging those interested to send an email to ">
 for entry information as soon as it becomes available in mid-August.
Space really is limited
Because RESO Conferences are designed to provide an intimate networking setting for the brightest minds among technology and business leaders responsible for real estate data standards to easily share and collaborate, space is limited to 325 attendees and is provided on a first-come, first-served basis. The headquarter hotel is already sold out and two additional hotels added for conference registrants are nearly sold out. Early bird registration ends August 11 and provides a discounted rate of just $300 for RESO Members and $400 for Non-Members, which includes two breakfasts and two lunches at the Pendry.
Conference support, including outstanding receptions and events, is provided by Platinum Sponsors Zillow and CoreLogic, and Gold Sponsor Realtor.com, with additional support from Silver Sponsor Sandicor and Bronze Sponsors Black Knight Financial Services, CRS Data, CSS, Dyna Connections, FBS, Homes.Com, RoofShoot and ShowingTime.
Registration is available online at www.reso.org/fall-mtg.
About RESO
The mission of the Real Estate Standards Organization (RESO) is to create and promote the adoption of standards that drive efficiency throughout the real estate industry. RESO incorporated in November 2011, as an independent, not-for-profit trade organization that was previously a section of the National Association of REALTORS®. RESO has more than 700 active members, including NAR, multiple-listing services, real estate associations, brokerages and industry technology providers. For more information, visit www.reso.org. Contact RESO via email at ">
.
# # #
Yahoo! link:
https://finance.yahoo.com/news/reso-fall-conference-set-san-130000914.html
Media contacts:
Kevin Hawkins |WAV Group for RESO

| 206-866-1220