GRAND RAPIDS, Mich. (March 21, 2017) – (RealEstateRama) — The Rose Center for Public Leadership, jointly operated by the National League of Cities (NLC) and the Urban Land Institute (ULI), is working this week with Grand Rapids Mayor Rosalynn Bliss to explore new and innovative ways the city can best utilize public land and finance incentives to support the community's vision of vibrant neighborhoods with high-quality parks, a riverfront recreation trail, more mobility and housing options and economic opportunity for people from all walks of life.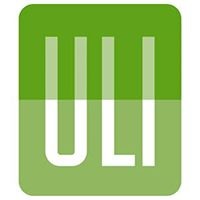 "We look forward to hosting the Rose Center team and getting input on how we can best increase opportunities for all of our citizens," Grand Rapids Mayor Rosalynn Bliss said. "The work we do with the Rose Center will go a long way toward helping us reach our community goals through thinking more holistically and strategically about lad use and redevelopment."
More than three decades of public investment by the City of Grand Rapids and the Downtown Development Authority (DDA) have leveraged more than $3 billion in private investment to transform the city into a major destination with unique and world-class amenities such as museums, health and educational institutions, sports entertainment and convention centers, and a foaming brewery sector. This has been done through incentives such as tax abatements, land sales and direct investments in infrastructure, including parking facilities. The vibrancy of the city has contributed to growing demand for housing and has helped establish metropolitan Grand Rapids as one of the fastest-growing regions in the country.
Despite these successes, access to affordable housing, parks and recreation space and affordable transportation options remain a challenge for many Grand Rapidians. A more troubling trend is that a costly degree of social inequity appears to be deepening across the city. For example, poverty grew faster across greater Grand Rapids in recent years than it did in Detroit, and the unemployment rate exceeds 25 percent for Latino and 50 percent and African-American citizens, respectively. Even in Downtown, which is generally perceived as affluent, 66 percent of residents earn less than the area median income. Research by the National Equity Atlas suggests that the metro Grand Rapids economy would generate $3.3 billion more annually absent existing racial income gaps.
As the community becomes more diverse, City leaders realize that the costs of inequity—low wages, decreased workforce skill and reduced purchasing power, among others—will only grow, and that without intentional action these disparities will widen and increasingly diminish the quality-of-life outlook for thousands of Grand Rapidians. To address this need, the City is seeking guidance to help it develop new evaluation criteria that ensure public investment is being utilized to further community goals, including addressing equity and economic opportunity, and to redefine where and how and the City will partner with the private development community on projects.
"The City of Grand Rapids is taking a fresh look at the way they signal the public's priorities in development," said Rose Center Director Jess Zimbabwe. "We're excited to bring the cross-disciplinary perspective of NLC and ULI to bear on this important question."
The Rose Center's mission is to encourage and support excellence in land use decision-making by providing public officials with access to information, best practices, peer networks and other resources to foster creative, efficient, practical and sustainable land-use policies. Each year, the center's Daniel Rose Fellowship program invites the mayors of four large U.S. cities to select a team with land use decision-making authority to receive technical assistance on a local land-use challenge. This year's fellowship class is from the cities of Anchorage, Alaska; Grand Rapids, Mich.; San José, Calif. and Washington, D.C.
"When making investment decisions and engaging with private partners, it is critical for cities to consider all residents of the community," said Clarence E. Anthony, CEO and executive director of National League of Cities (NLC). "We look forward to working with Mayor Bliss through the Rose Center to help ensure the city is equipped with new evaluation criteria to meet this goal."
"The Rose Center has an excellent track record of helping cities reinvent themselves to be more vibrant, livable and successful," said Urban Land Institute Global Chief Executive Officer Patrick L. Phillips. "We look forward to the recommendations from the Center's panel on how the City of Grand Rapids can better partner with the private development community to provide new employment opportunities and benefits to all residents of the community."
Mayor Bliss's team includes Rose Fellows Kara Wood, managing director of the City's Economic Development Services; Josh Naramore, manager of Mobile GR & Parking; and Downtown Grand Rapids, Inc. President & CEO Kristopher Larson; who are assisted by project manager Tim Kelly, vice president for planning and development at Downtown Grand Rapids, Inc.
The panel will be co-chaired by Grand Rapids' Rose Fellowship faculty advisers: Philadelphia-based architect Antonio Fiol-Silva of SITIO Architecture + Urbanism and Calvin Gladney, managing partner of Washington, D.C.-based Mosaic Urban Partners, a public/ private partnership consultant and real estate development firm. The panel will include Rose Fellows from the other three cities in this year's class: Anchorage Mayor's Office of Resilience team lead Mara Kimmel; Nanci Klein, assistant director of economic development and director of real estate for the City of San José Office of Economic Development; and District of Columbia Office of Planning Director Eric Shaw. Rounding out the panel are subject matter experts Maggie Campbell, executive director of Downtown Santa Barbara, in California; Cristina Garmendia, senior research fellow at the Center on Law, Inequality and Metropolitan Equity at Rutgers University in Newark, New Jersey; Ellen Harpel, founder of Smart Incentives and president of Business Development Advisors LLC, in Arlington, Va.; Baltimore-based commercial/ mixed-use developer Christopher Kurz of Linden Associates, Inc.; and Troy Russ, urban design and transportation practice builder at Kimley-Horn's Denver office.
The panel will be briefed by Mayor Bliss and her team, tour the study area and other neighborhoods of interest and meet with community, business and civic leaders and other local experts, representatives from the local development community and other stakeholders. Drawing upon their professional expertise and experience, the panelists will apply the information gathered during the study visit and present recommendations for how the City, its partners and stakeholders can achieve their goals. All of Grand Rapids' expenses to participate in the program—including the panel's visit—are underwritten by the Rose Center to ensure objectivity during the process.
The Daniel Rose Fellowship is the flagship program of the Rose Center, established in 2008 by the ULI Foundation Governor Daniel Rose. The purpose of the program is to provide city leaders with the insights, peer-to-peer learning, and analysis needed to successfully improve their cities. The fellowship's program of work includes a study tour of another U.S. or foreign city, working retreats at NLC's and ULI's national conferences, and study visits to each of the four fellowship cities. The cities of Austin, Texas; Birmingham, Ala.; Boston; Charlotte, N.C.; Denver; Detroit; Hartford, Conn.; Honolulu; Houston; Indianapolis; Kansas City, Mo.; Long Beach, Calif.; Louisville, Ky.; Memphis, Tenn.; Minneapolis; Nashville, Tenn.; Oakland, Calif.; Omaha, Neb.; Philadelphia; Phoenix; Pittsburgh; Portland, Ore.; Providence, R.I.; Rochester, N.Y.; Sacramento, Calif.; Seattle; Tacoma, Wash. and Tampa, Fla. have participated in the previous seven years of the program.
NOTE TO EDITORS AND REPORTERS: Representatives of the Rose Center will be making a public presentation with preliminary findings and recommendations from 9-11 a.m. EDT on Thursday, March 23 at Grand Rapids City Commission Chambers, 300 Monroe Ave. NW on the 9th Floor.
About the National League of Cities
The National League of Cities (NLC) is dedicated to helping city leaders build better communities. NLC is a resource and advocate for 19,000 cities, towns and villages, representing more than 218 million Americans.
About the Urban Land Institute
The Urban Land Institute is a nonprofit education and research institute supported by its members. Its mission is to provide leadership in the responsible use of land and in creating and sustaining thriving communities worldwide. Established in 1936, the institute has 40,000 members worldwide representing all aspects of land use and development disciplines. For more information, please visit uli.org or follow us on Twitter, Facebook, LinkedIn, and Instagram.
contact: Trish Riggs at 202-624-7051
by Robert Krueger