(Northbrook, IL- November 15, 2017) – The Boulder Group, a net leased investment brokerage firm, has completed the sale of a single tenant net leased Walgreens property located at 4745 W Belmont Avenue in Chicago, Illinois for $6,967,213.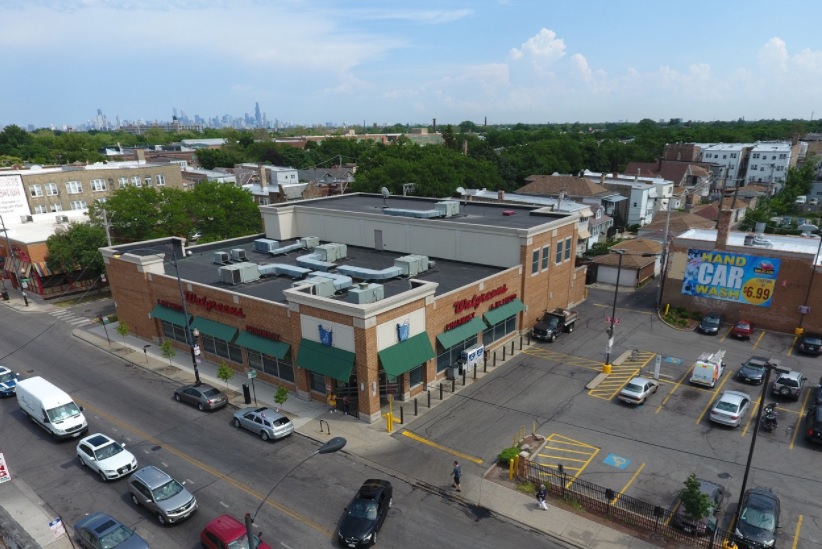 The 18,340 square foot Walgreens is strategically positioned on the southeast corner of Belmont Avenue and Cicero Avenue in the city of Chicago. This intersection experiences traffic counts in excess of 65,900 vehicles per day. The Walgreens is located less than two-miles west of Interstate 90, with easy interchange access. Interstate 90 experiences traffic counts in excess of 312,800 vehicles per day.
The surrounding area is densely concentrated with commercial buildings and residential homes providing for significant barriers to entry. National retailers located in the area include Walmart, Big Lots!, ALDI, Chase Bank and McDonald's. There are approximately 507,000 people living within a three mile radius of the property earning an average household income of approximately $64,000 per year.
Randy Blankstein and Jimmy Goodman of The Boulder Group represented the seller in the transaction; a Southeast based real estate investment firm. The buyer was a West Coast based real estate investment firm.
Walgreens has more than 10 years remaining on their lease that features eight 5-year renewal option periods. Walgreens is committed to this location as evidenced by their recent lease extension and long operating history. Walgreens is an investment grade rated company with a Standard & Poor's rating of BBB.
"Established drug store properties with proven operating histories continue to garner significant investor interest." said Randy Blankstein, President of The Boulder Group. Jimmy Goodman, Partner of The Boulder Group, added, "While single tenant properties are selling in all types of locations; core markets, like Chicago, are at the forefront of investor demand."
About The Boulder Group
The Boulder Group is a boutique investment real estate service firm specializing in single tenant net lease properties. The firm provides a full range of brokerage, advisory, and financing services nationwide to a substantial and diversified client base, which includes high net worth individuals, developers, REITs, partnerships and institutional investment funds. Founded in 1997, the firm has arranged the acquisition and disposition of over $4 billion of single tenant net lease real estate transactions. From 2011-2016, the firm was ranked in the top 10 companies in the nation for single tenant retail transactions by both Real Capital Analytics and CoStar. The Boulder Group is headquartered in suburban Chicago. www.bouldergroup.com
###
Media Contact:
Randy Blankstein
The Boulder Group
847-562-0003