The Boulder Group Arranges Sale of Net Leased DaVita Property
(Northbrook, IL- August 24, 2017) – (RealEstateRama) — The Boulder Group, a net leased investment brokerage firm, has completed the sale of a single tenant net leased DaVita property located at 111 Tarhe Trail in Upper Sandusky, Ohio for $2,400,000.
The newly renovated and expanded 5,420 square foot DaVita property is located immediately off of Ohio-53 North and one-quarter mile from US-30, the primary thoroughfares in the area. The Wyandot Memorial Hospital, a full-service hospital serving the residents of Wyandot County and its surrounding areas, is less than one-mile south of the DaVita. DaVita serves as a primary kidney care specialist for residents in the area with limited competition. The property is located within proximity to multiple residential communities, local businesses, and schools.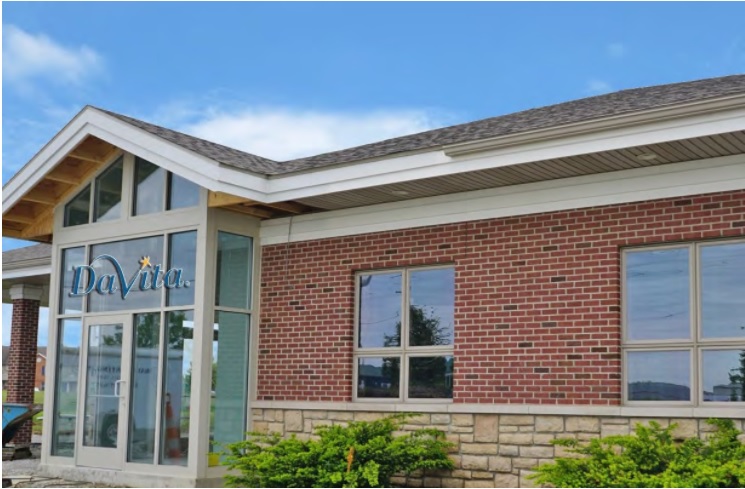 Randy Blankstein and Jimmy Goodman of The Boulder Group represented the seller in the transaction; a Midwest based real estate developer. The purchaser was a Midwest based real estate investment group.
The DaVita lease has more than 14 years remaining in the primary term that expires in January 2032. The DaVita property is a corporate guaranteed lease featuring 10% rental escalations every five years in the primary term and in each of the three 5-year renewal option periods. DaVita, a Fortune 500 company, is one of the largest kidney care companies in the United States. It is publicly traded on the New York Stock Exchange using the symbol "DVA".
"Medically related properties featuring long term leases with multiple rental escalations continue to be highly sought after amongst the investor community as they provide an inflationary hedge" said Randy Blankstein, President of The Boulder Group. Jimmy Goodman, Partner of The Boulder Group, added, "We are seeing many investors turn their attention to medical properties as they are highly resistant to e-commerce."
About The Boulder Group
The Boulder Group is a boutique investment real estate service firm specializing in single tenant net lease properties. The firm provides a full range of brokerage, advisory, and financing services nationwide to a substantial and diversified client base, which includes high net worth individuals, developers, REITs, partnerships and institutional investment funds. Founded in 1997, the firm has arranged the acquisition and disposition of over $4 billion of single tenant net lease real estate transactions. From 2011-2016, the firm was ranked in the top 10 companies in the nation for single tenant retail transactions by both Real Capital Analytics and CoStar. The Boulder Group is headquartered in suburban Chicago. www.bouldergroup.com
###
Media Contact:
Randy Blankstein
The Boulder Group
847-562-0003