(Northbrook, IL – September 16, 2016 – RealEstateRama) – The Boulder Group, a net leased investment brokerage firm, has completed the sale of a single tenant net leased movie theatre portfolio consisting of three properties located in North Carolina for $15,973,000.
The portfolio consists of three long term leased movie theaters with over 16 years remaining tenanted by Coastal Cinemas, Creekside Cinemas, and Spring Lane Cinemas. The absolute triple net leases feature annual rental escalations and no landlord responsibilities. Each of the properties is located in strategic retail locations with minimal competition in the surrounding trade areas.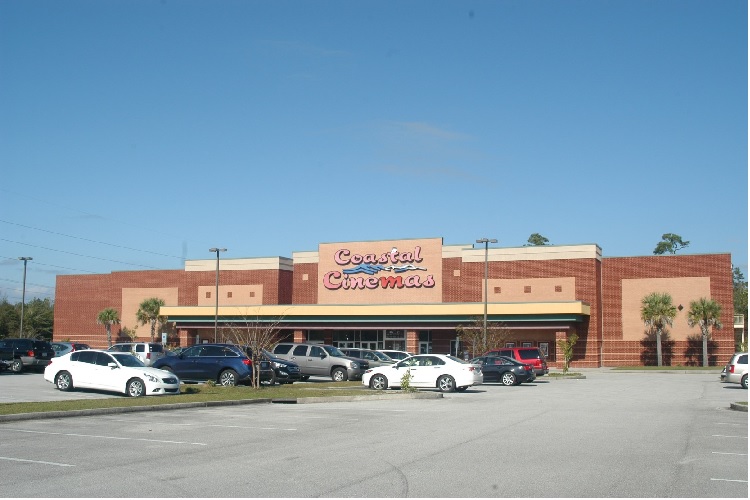 The portfolio includes the following movie theaters:
· The Creekside Stadium 10
o 605 E Bluemont Road, Mount Airy, NC 27030
· The Spring Lane Stadium 10
o 1351 Douglas Drive, Sanford, NC
· The Coastal Stadium 10
o 5200 Bridger Road, Shallotte, NC
Randy Blankstein and Jimmy Goodman of The Boulder Group represented both parties in the transaction; The buyer was a high net worth individual in a 1031 exchange and the seller was an institutional investment firm.
The movie theatre leases expire in January 2033 and features 1.75% annual rental escalations throughout the primary term. The lease guarantor currently operates 25 theatres and 256 screens in New Jersey, New York Pennsylvania, West Virginia, Tennessee, North Carolina, South Carolina, Georgia, and Florida.
"This portfolio offered the investor the opportunity to acquire three entertainment assets all in one geographic region" said Randy Blankstein, President of The Boulder Group. Jimmy Goodman, Partner of The Boulder Group, added, "Theaters and other entertainment facilities offer investors attractive yields as opposed to typical investment grade retail related assets."
About The Boulder Group
The Boulder Group is a boutique investment real estate service firm specializing in single tenant net lease properties. The firm provides a full range of brokerage, advisory, and financing services nationwide to a substantial and diversified client base, which includes high net worth individuals, developers, REITs, partnerships and institutional investment funds. Founded in 1997, the firm has arranged the acquisition and disposition of over $3 billion of single tenant net lease real estate transactions. From 2010-2015, the firm was ranked in the top 10 companies in the nation for single tenant retail transactions by CoStar and Real Capital Analytics. The Boulder Group is headquartered in suburban Chicago. www.bouldergroup.com
Media Contact:
Randy Blankstein
The Boulder Group
(847) 562-0003