Cap rates for retail net lease properties continued ticking upward in the third quarter of 2018, but only slightly. The average cap rate for single-tenant net lease assets in the retail sector increased by 5 basis points to 6.25 percent, according to the Third Quarter 2018 Net Lease Report from the Boulder Group, a national commercial real estate firm that focuses on the net lease sector.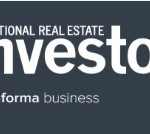 More info at National Real Estate Investor:
However, that's the third consecutive quarter of cap rate increases for the sector. In the second quarter, cap rates finally pushed upward to 6.2 percent—the biggest increase in seven years.