WASHINGTON, DC – (RealEstateRama) — The Senate passed H.J. Res. 44 (Rep. Liz Cheney, WY-at large), a joint resolution of disapproval under the Congressional Review Act to repeal the Bureau of Land Management's (BLM) Planning 2.0 rule.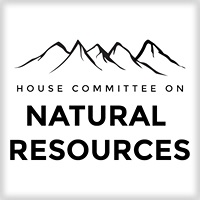 "This rule emboldened federal bureaucrats and placed special interests ahead of local communities and states in resource management decisions. I am pleased the Senate followed the House in passing this joint resolution to restore decision making power to the people who actually live in these areas. These communities need more say, not less," Chairman Rob Bishop (R-UT) stated.
Planning 2.0 impacts every decision the BLM makes for its 245 million acres of land and over 700 million acres of sub-surface minerals across the West. The rule weakens opportunities for communities to weigh in with local expertise on proposed Resource Management Plans and prioritizes Obama-era administrative memorandum over Congressionally enacted laws governing the BLM's planning process.
"I am very pleased the Senate voted today to overturn BLM Planning 2.0. Planning 2.0 was a misguided and damaging attempt by the Obama administration to undermine the rights of state and local governments to manage resources and land use inside their own districts," Rep. Cheney said. "I was honored to introduce the bill repealing 2.0 in the House, and welcome its passage today in the Senate."
Background:
On February 7, 2017, the House passed H.J. Res 44 under the Congressional Review Act by a bipartisan vote of 234-186. Over 60 organizations representing counties and localities, governors, farm bureaus, the livestock industry and energy groups supported the passage of the CRA. Click here for more information.
Contact: Committee Press Office 202-226-9019