Annual forum features business presentations from 30 clean energy startups
WASHINGTON, DC – (RealEstateRama) — Clean energy innovation will be on display April 13 and 14 in Denver, Colorado, as 30 small businesses present their business cases to a panel of investors and industry experts as the U.S. Department of Energy's (DOE) National Renewable Energy Laboratory (NREL) hosts its annual Industry Growth Forum.
The 30 presenting startups were selected through a competitive application and review process and also will compete for the 2017 NREL Clean Energy Venture Awards.  For more than 20 years, the Industry Growth Forum has been the nation's premier clean energy investment event. NREL's unique approach and interactive format make the forum a must-attend event for the clean energy business and investment community.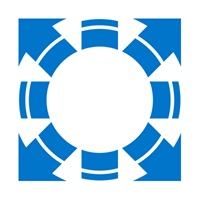 "NREL's Industry Growth Forum brings together key ecosystem stakeholders, investors and cleantech startups, all looking to network and find avenues for generating new investments and revenue," said Richard Adams, Director of NREL's Innovation and Entrepreneurship Center. "Since 2003, the companies that have presented at the forum have raised more than $5 billion, so we know that we are having an impact, and that impact is driven by having the right active investors at the forum together with the entrepreneurs looking for money."
In addition to business case presentations, NREL's two-day forum offers an array of organized networking opportunities and a program that highlights clean energy technology and business developments.
The Industry Growth Forum is debuting new spring dates and introducing a new Emerging Markets Day to the program for 2017. Emerging Markets Day, taking place on April 12 prior to the start of the Industry Growth Forum, is a day-long networking opportunity for emerging market energy ventures and investors.
For more information, including the agenda, a list of participating companies, a list of sponsors, and registration details, see the NREL Industry Growth Forum website.
NREL is the U.S. Department of Energy's primary national laboratory for renewable energy and energy efficiency research and development. NREL is operated for the Energy Department by The Alliance for Sustainable Energy, LLC.
###
Visit NREL online at www.nrel.gov