Bishop, Walden, Shuster Seek Answers from EPA on Costly, Complex and Rushed Rule Impacting Mining Industry
WASHINGTON, D.C., February 21, 2017 – (RealEstateRama) — On Friday, February 17, 2017, Natural Resources Committee Chairman Rob Bishop (R-UT), Energy and Commerce Committee Chairman Greg Walden (R-OR) and Transportation and Infrastructure Committee Chairman Bill Shuster (R-PA) sent a letter to Acting Administrator McCabe at the Environmental Protection Agency (EPA) requesting an extension to the comment period for the proposed rule, "Financial Responsibility Requirements Under CERCLA §108(b) for Classes of Facilities in the Hardrock Mining Industry," that was published in the Federal Register on January 11, 2017. Given the complexity and length of the proposed rule – and its considerable impact on the mining industry – committee leaders are asking that the EPA grant a 120-day extension of the public comment period to at least July 10, 2017.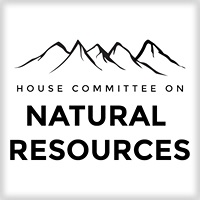 EPA's Regulatory Impact Analysis (RIA) for the proposed rule estimates the financial impact of this rule to be over $7.1 billion dollars and requires the mining industry to incur up to $171 million dollars per year in new financial assurance costs. Despite the complexity of this rule, and the lack of information sought from or provided to stakeholders in preparation of the proposal, EPA has only provided a 60-day comment period, which is currently slated to end on March 13, 2017.
In the letter, Bishop, Walden and Shuster relay, "…The Proposed Rule is a significant rulemaking that will have a considerable impact on the mining industry." The committee leaders note that the proposed rule is extremely technical and the rulemaking docket contains over 200,000 documents. The proposal includes a complex statistical model that EPA developed to calculate financial assurance obligations and that EPA declined to share critical information about the development of the model despite Congressional requests.
Chairmen Bishop, Walden and Shuster also state, "The rulemaking docket has quadrupled since the Proposed Rule's publication date and now contains over 2,300 technical documents to support the Proposed Rule. It is obvious that the 60-day comment period set by EPA is wholly inadequate to evaluate the proposal and the voluminous supporting information and to prepare meaningful public comments."
Finally adding, "While we recognize the importance of financial assurance, we are especially concerned about the transparency of the process and that EPA failed to adequately seek public input during preparation of the Proposed Rule and in particular, the statistical model."
Read the letter online HERE.
Contact
Committee Press Office 202-226-9019