Rochester, N.Y. (January 17, 2017) – (RealEstateRama) — It is with great honor that we announce the addition of Barbara Ross, Vice President of Human Resources and Employee Development to Conifer.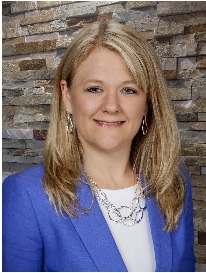 "I have known Barb for many years and have worked alongside of her at another organization," stated Mark Benotti, Vice President of Shared Services. "She is a true professional and owns a strong record in shaping human resource business strategy, providing Conifer the leadership needed to elevate us to another level." He added, "Her strategic, organizational thinking, communication style and knowledge of complex human capital systems have all contributed to her success. We are excited to have her at Conifer."
Mrs. Ross exemplifies the Company's core values of commitment, dedication, honesty, innovation, integrity, quality and respect, every day. She brings over 20 years of human resources expertise and continues her growth and ambition within the field. She has gained invaluable experience from her previous positions at Monro Muffler Brake, Chobani and Constellation Brands, Inc., including expertise in acquisitions, due diligence and employee engagement.
Conifer is fortunate to have Mrs. Ross as part of our team of dedicated and skilled professionals.
Conifer is a nationally ranked, full-service real estate company specializing in the development, construction, management and ownership of high-quality, affordable housing communities. Since its inception in 1975, Conifer has grown considerably – currently owning and managing over 14,600 multifamily units representing 220+ apartment communities in New York, New Jersey, Pennsylvania, Maryland and Ohio. In addition, the Company consistently maintains a pipeline of over 30 unique projects in various stages of the development process.
###
CONTACT:
Danielle Crary, Marketing & Communications Coordinator
(585) 324-0588 /