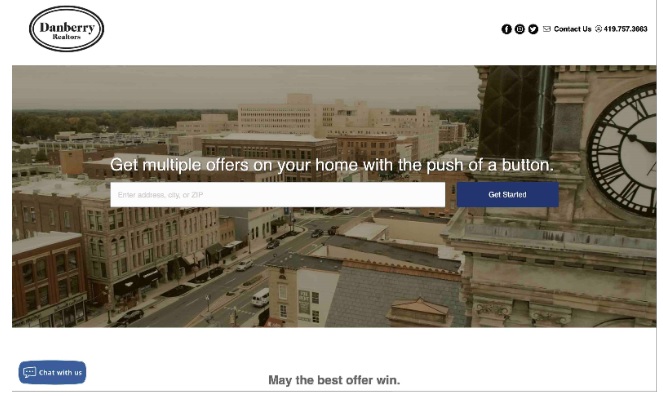 Toledo, OH — March 23, 2021 – RealEstateRama – Today's hot housing market continues to pressure housing inventory, which is at record lows. Homeowners looking to sell have the advantage in the marketplace, but they may not realize there are more ways to sell your home than ever before. iBuyers are making instant, all-cash offers, ideal for sellers who don't want the hassle and wish to close fast. New buy-before-you-sell firms let other sellers buy and move into their new home before they have to sell and move out of their current one. But where does someone thinking about selling their home start?
Danberry Realtors®, launched in 1962 and the market leader in Northwest Ohio and Southeast Michigan, helps local homeowners explore all their selling options with its new zavvie-powered iBuyer and buy-before-you-sell program.
Danberry Realtors® Instant Offers delivers "all the choices to sell" for local homeowners in Danberry communities, including Bowling Green, Findlay, Holland, Lambertville/Temperance, Maumee, Monclova, Monroe, Oregon, Ottawa Hills, Perrysburg, Rossford, Sylvania, Toledo, Waterville, Woodville and Whitehouse. This new program empowers homeowners to take advantage of the hottest sales market in decades.
Keeping real estate agents at the center of every sales transaction, Danberry Realtors® Instant Offers centralizes all the newest selling choices in one place for homeowners. Danberry Realtors® Instant Offers features all-cash offers from iBuyers and the hottest new solutions for sellers, a buy-before-you-sell option from bridge providers, and a traditional home sale listing.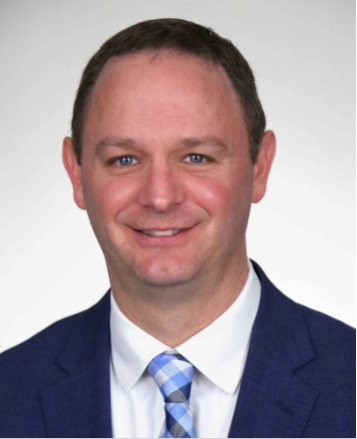 "Any homeowner thinking about selling can get started with a push of a button," said Dan McQuillen, Broker-Owner of The Danberry Co. Realtors®. "The best decisions can be made when a client can see all available options and understand the pros and cons of each with the guidance of a trusted agent."
Powered by zavvie, Danberry Realtors® Instant Offers gives sellers the ability to compare different sales options. Homeowners with properties in good condition and within a targeted price range can select an all-cash instant offer from an iBuyer. Homeowners who want more time to get their home ready to sell can choose a modern bridge program, which allows them to buy their next home before selling their current one.
Homeowners also can work with a Danberry agent to list and sell their homes on the open market. "It's by far the most popular choice because that's how most homeowners will get the highest sales price and largest return on their investment," said McQuillen.
Lane Hornung, zavvie co-founder and CEO, notes Danberry offers Northwest Ohio and Southeast Michigan homeowners something they can only get from a Danberry agent. "By providing all the newest options available to sell a home, Danberry agents can deliver sellers the most options, along with exceptional personalized service, which is the hallmark of its success."
To learn more, contact a Danberry agent at Danberry.com.
About Danberry Realtors
The Danberry Co., Realtors®, was launched in 1962 as a new venture of the Danberry Insurance Co.  Over nearly five decades, Danberry went from the leader in Toledo real estate to the dominant market leader in Northwest Ohio and Southeast Michigan. Danberry has doubled its sales volume in the last five years and last year exceeded $1 billion in total sales, a new record. The Danberry Company is making a positive difference in helping children and families in need throughout Northwest Ohio and Southeast Michigan through its Danberry Treasure Chest, administered by the ProMedica Russell J. Ebeid Children's Hospital Foundation.  In 25 years, Danberry has raised $1.4 million and provided support to more than 1,000 local families. Learn more at danberry.com.
About zavvie
zavvie brings together leading brokerages and innovative Verified Buyers to offer a modern, one-button digital experience for home sellers. Over 60,000 real estate agents in 47 states leverage zavvie's platform to serve their clients better. As the first end-to-end real estate brokerage platform offering a full spectrum of selling solutions, zavvie gives modern brokerages and agents all they need to thrive in today's evolving real estate landscape: easy-to-use tools, technology, training, marketing, and strategy. Discover more at zavvie.com.
# # #
Media Contact:
Kevin Hawkins | zavvie
206-866-1220 |