Top Marketing Pro asks "Could Predictive Analytics Become Tomorrow's QR Code?"
Rockville, MD – July 19, 2017 – (RealEstateRama) — "Could Predictive Analytics Become Tomorrow's QR Code?" is the thought-provoking title of the session that DC area and third-generation real estate professional John Heithaus will co-present at Inman Connect at the San Francisco Hilton, August 7-11, the nation's largest real estate technology conference.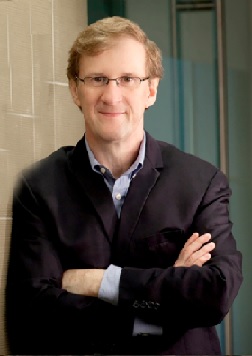 San Francisco's Neil Cohen, a national leading brand, marketing and sales expert and consultant, and San Francisco General Counsel and General Manager Abbie Higashi of McGuire Real Estate, will join Heithaus on the panel. Their session will be taking place at Inman Connect on Thursday, August 10th, at 4:00 p.m. It is part of a Learning Lab presented by a hot new real estate start-up based in Boulder, Colorado, zavvie, which is making its debut at Inman Connect. zavvie is the nation's first hyperlocal marketing platform designed to provide every neighborhood with a go-to local real estate pro.
Heithaus is a third-generation real estate professional with over 30 years of progressively responsible executive experience in marketing, strategy and operations for organizations, including: Real Estate Business Intelligence (RBI), the mega-Multiple Listing Services firm MRIS (CMO, now Bright MLS), Prudential Real Estate (SVP, Partner and Product Development), Coldwell Banker and Cartus/Realogy (VP, Strategic Alliances and Real Estate Services), and Monster.com, (Chief Strategy Officer) at their successful start-up Monstermoving.com. He co-founded and served as an executive of four startups, generating nearly $100 million in successful exits. He's also a frequent industry speaker and presenter for organizations, including Inman Connect, The National Association of Realtors®, RIS Media, The Appraisal Institute, and the Worldwide Employee Relocation Council.
In his parallel life to real estate, Heithaus runs Artisanship Music and Pure Music Nashville, independent record labels focused on the artist services in blues, bluegrass and Americana markets. Some of those featured artists include Luke Bulla, Quinn Sullivan, Tom Hambridge, Jim Allchin, Andrew Morstein and other emerging and established artists. He is also engaged in supporting charitable endeavors at the local, regional and national levels, including The REALTOR® Foundation, the American Red Cross, Sunshine for HIV Kids and many others.
zavvie is hosting a half-dozen educational sessions as part of its Learning Labs at Connect SF, during the afternoons of Wednesday, August 9 and Thursday, August 10.
About zavvie  
zavvie is the nation's first hyperlocal marketing platform, the place where savvy, trusted local real estate agents go to tap into the most powerful way for a real estate agent to grow and maintain a successful real estate business. zavvie delivers to a real estate agent, a complete social media and hyperlocal system for top agents to build their listing business and make – or keep – them the dominant agent in their neighborhood. Discover more about zavvie at www.zavvie.com.
#  #  #