The agency partners with the state to help ensure safe drinking water, clean beaches, watersheds and streams
WASHINGTON — The U.S. Environmental Protection Agency (EPA) recently awarded $2,652,592 to the North Carolina Department of Environmental Quality (NCDEQ) to help protect human health and the environment. The amount is part of a Clean Water Act Section 106 grant, which is given to states to implement environmental programs. The grant will go toward NCDEQ's administration of environmental management programs that monitor and control water pollution.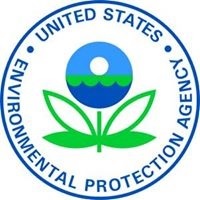 "Providing funds directly to North Carolina is an excellent example of EPA partnering with states to help address their unique and critical environmental challenges," said EPA Administrator Scott Pruitt. "EPA is making investments like this grant to help empower states who know best how to protect resources, and grow their economy while solving real environmental problems in local communities."
"North Carolina appreciates this important grant support from the EPA," said Michael S. Regan, secretary of the N.C. Department of Environmental Quality. "These funds and monies received through state appropriations are critical to our state's continued natural resource protection and economic competitiveness."
The work done by NCDEQ includes ensuring clean beaches and safe drinking water, cleaning up formerly contaminated areas for productive use, issuing permits, and inspections and enforcement. This funding is EPA's second partial award to NCDEQ in fiscal year 2017. Additional funding will be provided later this year. NCDEQ initially received $1,322,228 to support their water-related environmental programs.
NCDEQ aims to use this funding for developing and implementing water quality standards, controlling pollution in the state's impaired water bodies, issuing permits, conducting watershed planning activities, and conducting compliance monitoring and enforcement activities.
EPA's foundational laws, including the Clean Air Act, Clean Water Act, and the Resource Conservation and Recovery Act, allow EPA to delegate authority for implementing and enforcing these laws to states or other local governments. These delegated entities may also develop their own regulations and requirements if they are more stringent than federal requirements. In North Carolina, NCDEQ is the delegated authority for most environmental programs.
About EPA's water program: https://www.epa.gov/aboutepa/about-office-water
About North Carolina's water program: https://deq.nc.gov/about/divisions/water-resources
Contact Us to ask a question, provide feedback, or report a problem.
Contact Information:
U.S. EPA Media Relations (
)