BOSTON – (RealEstateRama) — The U.S. Environmental Protection Agency (EPA) is inviting Maine Water Company in Biddeford, Maine to apply for a Water Infrastructure Finance and Innovation Act (WIFIA) loan.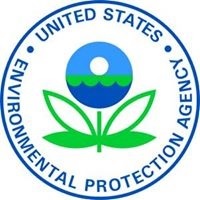 EPA's Water Infrastructure Finance and Innovation Act program accelerates investment in our nation's water infrastructure by providing long-term, low-cost supplemental loans for regionally and nationally significant projects.
"Rebuilding America's infrastructure is a critical pillar of the President's agenda," said EPA Administrator Scott Pruitt. "These large-scale projects will improve water quality for 20 million Americans, especially those communities that need it the most – such as rural and urban communities."
The Biddeford project is one of only 12 such projects nationwide selected by EPA for this opportunity. The projects were selected from a group projects that represent large and small communities from across the United States that submitted letters of interest to EPA in April 2017.
The privately held Maine Water Company has requested a loan of $24.5 million, to help the company construct a new 20 million gallons per day water treatment facility serving 50,000 people, replacing the existing facility built in 1884. This project will provide public water service to the coastal municipalities in York County, Maine; improve system processes, redundancy, resiliency, and sustainability; and allow for expansion to serve neighboring water systems in southern Maine, consistent with Southern Maine Regional Water Council master plan.
"Maine Water Company is extremely pleased that our Saco River WTF project has been selected to apply for funding through the WIFIA program, and we look forward to working with EPA to deliver financial benefits to our customers that prior to WIFIA would not have been possible," said Rick Knowlton, President of Maine Water Company.
In FY2017, the WIFIA program received $25 million, including an additional $8 million in the Consolidated Appropriations Act of 2017 which was signed into law by President Donald Trump on May 5, 2017. This year's projects will also leverage more than a billion dollars in private capital and other funding sources including EPA's State Revolving Fund (SRF) loans, to help finance a total of $5.1 billion in water infrastructure investments. The selected projects demonstrate the broad range of project types that the WIFIA program can finance including wastewater, drinking water, stormwater, and water recycling projects.
EPA received 43 letters of interest from both public and private entities in response to the 2017 WIFIA Notice of Funding Availability (NOFA). In addition to the Biddeford, Maine project, EPA has selected 11 other prospective projects to submit applications for loans, including Miami-Dade County, Florida; San Francisco Public Utilities Commission, California; Metropolitan St. Louis Sewer District, Missouri; City of Omaha, Nebraska; Orange County Water District, California; City of San Diego, California; Indiana Finance Authority, Indiana; King County, Washington; Baltimore City Department of Public Works, Maryland; City of Morro Bay, California; and City of Oak Ridge, Tennessee.
Established by the Water Infrastructure Finance and Innovation Act of 2014, the WIFIA program is a new federal loan and guarantee program at EPA that aims to accelerate investment in our nation's water infrastructure by providing long-term, low-cost supplemental credit assistance for regionally and nationally significant projects. The WIFIA program's funding in President Trump's FY18 budget is $20 million, an amount that should fund approximately $1 billion in loans.
More information:
# # #
Contact Information:
Dave Deegan (
)
617-918-1017