Tool would help address security vulnerabilities caused by out-of-date software in IoT devices
WASHINGTON – (RealEstateRama) — The Federal Trade Commission announced that a mobile app developed by a New Hampshire software developer was awarded the top prize in the agency's competition seeking tools to help consumers protect the security of their Internet of Things (IoT) devices.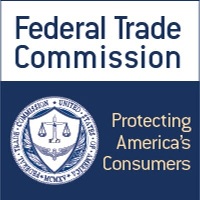 The FTC launched the contest in January to challenge innovators to develop a tool that would help address security vulnerabilities of IoT devices.
With the assistance of an expert panel of five judges, the FTC awarded Steve Castle the $25,000 top prize for his proposal for a mobile app, "IoT Watchdog." As a software developer, Castle said he was motivated to enter the contest to distill his network security knowledge and experience into a tool that can help users easily determine if their devices are out of date or if their networks are insecure. The mobile app he proposed seeks to help users manage the IoT devices in their home. It would enable users with limited technical expertise to scan their home Wi-Fi and Bluetooth networks to identify and inventory connected devices. It would flag devices with out-of-date software and other common vulnerabilities and provide instructions on how to update each device's software and fix other vulnerabilities.
"Congratulations to Mr. Castle and thanks to all participants in our contest. Their innovative ideas will help consumers secure their devices and aid the growth of the IoT overall," said Acting FTC Chairman Maureen K. Ohlhausen. "The full promise of the Internet of Things could be lost if consumers do not trust their devices. By improving security for consumers, the ideas generated by our contest will help the IoT flourish."
The FTC also awarded an honorable mention to a team that proposed an alternative method of securing home networks from vulnerable IoT devices. The team, led by long-time Silicon Valley-based engineers BJ Black and Michael Birmingham, was awarded $3,000 for its proposal to develop a tool called Persistent Internal Network Containment (PINC) that uses virtual networks to isolate each device on a home network so that consumers can easily monitor and manage their IoT devices.
The Internet of Things, an array of billions of everyday objects sending and receiving data over the Internet, is expanding rapidly with the adoption of applications such as health and fitness monitors, home security devices, connected cars and household appliances. It offers many benefits for consumers, but also raises privacy and security concerns. The proposals developed as part of the FTC contest are just one part of the agency's ongoing and comprehensive efforts to help improve IoT device security.
The Federal Trade Commission works to promote competition, and protect and educate consumers. You can learn more about consumer topics and file a consumer complaint online or by calling 1-877-FTC-HELP (382-4357). Like the FTC on Facebook(link is external), follow us on Twitter(link is external), read our blogs and subscribe to press releases for the latest FTC news and resources.
MEDIA CONTACT:
">Juliana Gruenwald Henderson(link sends e-mail),
Office of Public Affairs
202-326-2924
STAFF CONTACT:
Ruth Yodaiken
Bureau of Consumer Protection 
202-326-2127